NTA to allocate new frequency for voice and data improvement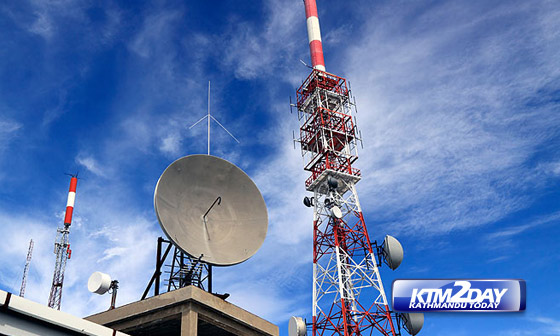 Nepal Telecommunications Authority (NTA) will soon start assigning microwave frequencies in higher band to telecom companies. This will enable service providers to improve quality of both voice and internet connection. After telecom companies demanded allocation of such microwave spectrums to enhance service and maintain them as an alternative to fibre link, the 20th and 21st meetings of Radio Frequency Policy Determination Committee held last month had taken the decision to allocate such frequencies.
Microwave frequency, also known as spot frequency, is used for establishing connection between point-to-point or two-base transceivers in the absence of optical fibre link. According to the decision of the committee and its instruction, NTA is preparing to issue the microwave frequency to Ncell. The committee is the highest authority to take a decision on spectrum issues and it is headed by minister of Information and Communications. Its members include secretaries from Ministry of Home Affairs, Ministry of Defence, Ministry of Culture, Tourism and Civil Aviation, and Ministry of Information and Communications and chairman of NTA.
"Ncell has demanded the frequency be assigned for Kathmandu Valley to enhance 3G services and to use it as option for fibre connection," said an NTA official. The official added since there is very low chance of spectrum interference in higher band, this will help provide quality services. However, telecom firms will be required to use new microwave antennas.
Even as fibre connection is considered better for linking towers to pass on signals, telecom companies have shown interest to use microwave frequency as there have been cases of fibre being cut from time to time in the Valley, according to NTA officials. Ongoing road expansion works and laying of drinking water pipelines without proper coordination are attributed for the cases of fibre lines being disconnected.