High-rise Apartments pose risk to neighbours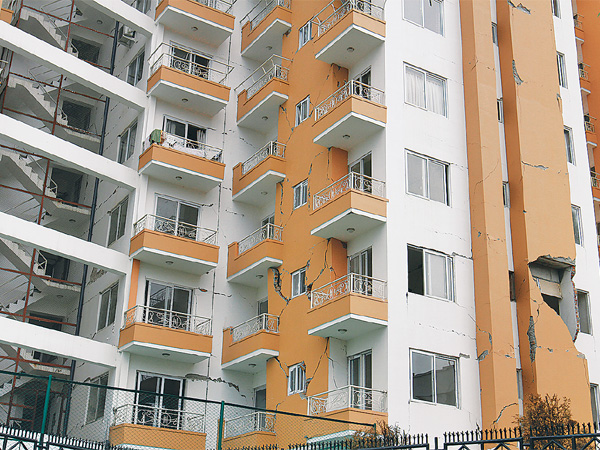 Communities in the neighborhood of Balkumari-based Westar Properties moved to the District Administration Office, Lalitpur, on Sunday, urging the local administration to destroy the high-rise apartment buildings which have suffered massive damage in the earthquake.
They say the buildings can collapse anytime and bury them alive. They also accuse the developer of flouting building code while building high-rise apartment buildings.
Similarly, locals of Tilingtar in Tokha Municipality are afraid of entering their homes, which are safe after the earthquake, as a five-storied building, owned by one Ram Bahadur Tamang, in their neighborhood has suffered significant damages.
They say the building can collapse anytime."Our houses are safe. But we cannot live in our home because of fear of that building," a local said.
Local residents have visited different government agencies to dismantle the house after Yogeshwor Krishna Parajuli, engineers deployed by Nepal Engineers Association as well as an engineer of Tokha Municipality said the building was on the verge of collapse.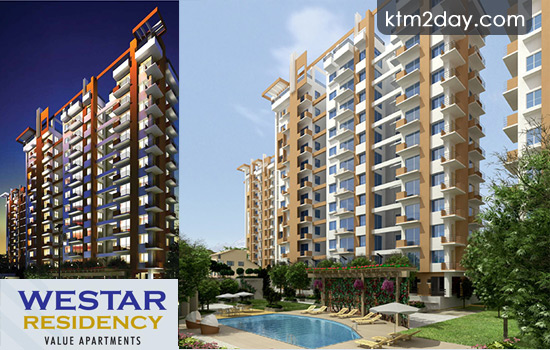 Locals say many houses will be destroyed if the building collapsed. According to them, the owner of the building is currently in Japan and his brother Indra Bahadur Tamang, who is looking after the house, has gone out of contact after engineers said the building is on the verge of collapse.
Meanwhile Ramchandra Thapa, civil engineer at the Department of Urban Development and Building Construction (DUDBC), said he alone cannot decide fate of the building. He suggested forming a team of technicians to decide on the issue.
Similarly, people living near Downtown Apartment in Lalitpur-23 have also requested authorities to inspect the high-rise building. They fear the building will collapse and damage their houses.
Anjan Bhattarai, a local of the area, on Monday filed an application to the concerned authorities, urging them to make assessment of damages suffered by the building. Bhattarai also said that they have not been able to sleep as the high-rise building has been badly damaged the earthquake.