Intel Launches 10-core HEDT processor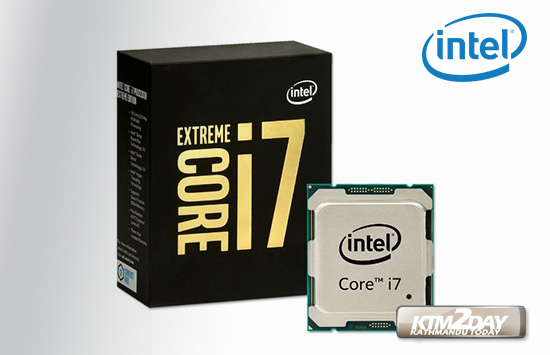 The biggest and fastest CPU is here. Intel just announced the 10-core Broadwell i7 CPU at Computex 2016 that is meant for ultra-multitasking.
The Chipset
The latest 14nm deca-core Broadwell-E Core i7-6950X that was showcased at Computex 2016 is claimed to be the ideal chip for gamers, blowing away the old Haswell-based Intel Core i7-5960X by 25% speed-wise when it comes to gaming and 4K video-editing.
The incredible 10-core processor, possesses 2 threads per core, which runs at a base clock speed of 3GHz, With the latest Intel Turbo Boost Technology 3.0, it can be boosted to reach up to 3.5GHz.
What separates this processor from the rest is the fact that unlike standard Broadwell processors, Broadwell-E chips include more cores and caches. They even support quad-channel 2400MHz DDR4 RAM. These chips however, do not have integrated GPUs and those in the market for these processors usually have to pair them with at least one fast dedicated GPU.
Unlike the Intel Xeon chips, these bad boys do not support ECC RAM. Nevertheless, the saving grace is their ability to tolerate overclocking and be run at higher base clock speeds.
Mega-Tasking, not Multi-Tasking
The Intel 10-core powerhouse we saw at Computex 2016 isn't simply meant for multi-tasking, it's meant for mega-tasking according to Gregory Bryant, corporate VP and GM of Intel. This "monster platform" is supposed to be capable of handling several memory-intensive tasks at once without a hitch.
Considering the array of VR devices we are seeing at the Computex 2016, this looks to be the perfect chipset for VR gamers.