Domestic Airlines slashes airfare in Nepal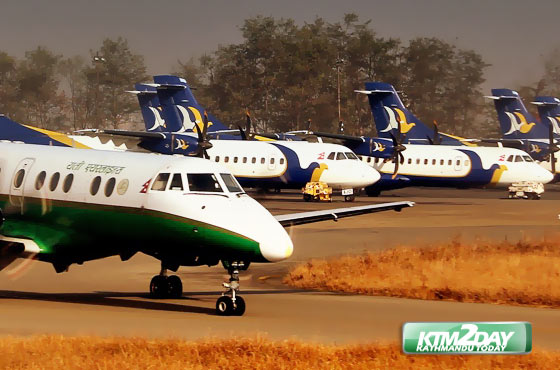 One-way domestic airfares will go down by up to Rs 384 with effect from tomorrow, as the Airline Operators Association of Nepal (AOAN) has reduced fuel surcharge following reduction in price of aviation turbine fuel.
Nepal Oil Corporation, the sole supplier of petroleum products in the country, slashed the price of aviation fuel by Rs 10 per litre to Rs 99 on Saturday.
The AOAN, the umbrella body of domestic airlines, revises fuel surcharge on domestic air routes whenever the price of aviation fuel increases or decreases by Rs four per litre.
With the latest fall in aviation fuel price, the AOAN has also revised fuel surcharge for all the domestic routes. With this, one-way airfare on Kathmandu–Pokhara route, for instance, will go down by at least Rs 164. Similarly, airfare on Kathmandu-Biratnagar route will come down by at least Rs 231, while one-way air tickets for Kathmandu-Dhangadi will cost at least Rs 384 cheaper.
"The Civil Aviation Authority of Nepal, the aviation sector regulator, has approved the latest revision made to fuel charge," the AOAN said.
Domestic Airlines Airfares in Nepal