Consumers can purchase LPG of any brand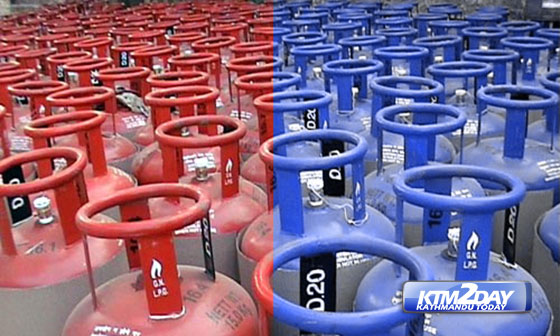 Nepal LP Gas Industries Association (NLPGIA) is preparing a mechanism under which consumers can purchase LPG of any brand from their owned cylinders. Presently, Nepal has 53 brands of gas cylinders. However, customers cannot exchange their brand of gas cylinders with any other brand which has created great difficulty for them especially during the time of supply adversities.
"We are preparing a mechanism where customers can purchase any brand of LPG. The association is doing necessary homework to formulate the mechanism," said Shiva Ghimire, President of the NLPGIA during a Parliament meeting of Industries, Commerce and Customers Welfare Relation Committee.
"The association is preparing a task plan in a bid to facilitate exchange of gas cylinders for consumers. The task plan will be ready within next week and will be implemented after broadcasting public notice," he added. He informed that discussion with all gas industrialists is going on regarding the matter. No additional charge will be levied for exchange of gas cylinders, informed the association.
In the first phase, such mechanism will be implemented in the valley only as the valley consumes most of the total consumption. The mechanism will be implemented for limited period only. "Association will set the time period so that all consumers can exchange their cylinders," said Ghimire.