Kathmandu to get advanced vet hospital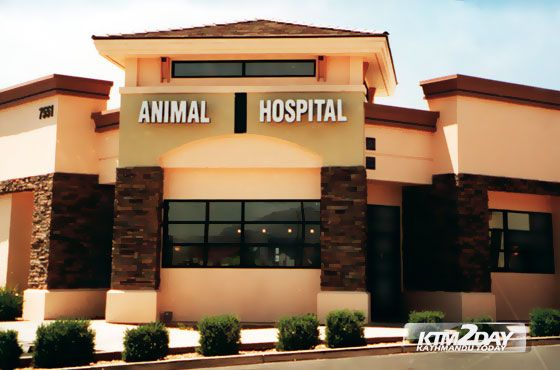 If all goes as planned, an advanced veterinary hospital will come into operation in Kathmandu by July of 2019.
The Central Veterinary Hospital in Kathmandu has already awarded the contract for construction of a well-equipped hospital building to Ashish Kiranteshwor R and C Builders JV Company.
The company was selected out of 31 companies in July and is expected to start construction work soon.
Veterinary Officer at outpatient department of the hospital Dr Arjun Aryal said the government had brought forth the plan to construct a new building in order to provide advanced and efficient treatment services for cattle.
The estimated cost of constructing the building is Rs 137,800,000 and the contractor aims to complete the project by July 15, 2019.
"All kinds of advanced treatment services will be available in the hospital," he told The Himalayan Times, adding, "If the contracting company concludes construction within the stipulated time, we will have a well-equipped veterinary hospital within three years."
As per the design, the three-storey hospital building will have an underground parking lot, facilities for the treatment of large and small companion animals and cattle, 24-hour emergency service, ECG machine, ultrasound machine, x-ray device, and will be able to carry out endoscopy and other surgeries.
Besides, the hospital will have a ramp facility to lift animals onto ambulances, in-patient care treatment, and a pharmacy, among others. Dr Aryal added that the hospital also aims to operate ambulatory services.
Currently, the hospital has been running from a small building and does not have the capacity to provide health care to large animals, does not provide in-patient care, emergency services, and does not conduct surgeries and ultrasounds.
The veterinary hospital was established under the Indian Cooperation Mission and inaugurated by then Minister for Foreign Affairs, Finance General Administration and Palace Affairs Gehendra Bahadur Rajbhandari in June 30, 1970.
However, 46 years after its establishment, the hospital is still unable to provide health care to various large animals.
According to the hospital administration, 40 to 50 animal patients are brought to the hospital for treatment daily. Among them, 70 to 75 per cent patients are pet dogs. Of the total cases, 70, 20, and 10 per cent are from Kathmandu, Lalitpur, and Bhaktapur respectively.
Cases related to cows, buffaloes, goats, chickens and birds, among others, are rarely registered in the hospital from the Kathmandu Valley, Nuwakot, and Sindhupalchowk districts.
Currently, the hospital collects at least Rs 40,000 per month from the registration and treatment of animals and birds, whereas its total expenditure is around Rs 400,000.
Registration fee of animals and birds starts from five rupees for chickens, goats, sheep, rabbits, ducks, and bird species.
The most expensive fee is Rs 200 for ultrasound, major operations and postmortem of elephants, horses, and monkeys.