Oneplus 3T launched with Snapdragon 821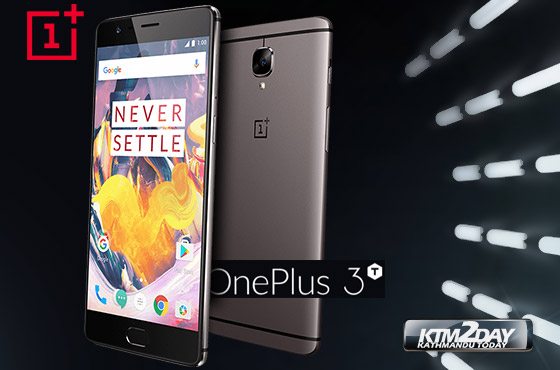 Oneplus has released the new version of its Oneplus 3 smartphone replacing it with the new Oneplus 3T.
The new version Oneplus 3T has been upgraded with the latest Snapdragron 821 processor, larger storage,larger battery and few other improvements.
The 3T sports the latest Snapdragon processor which runs at 2.53 GHz coupled with 6 GB of RAM , a 3400mAh battery and a 16 MP camera. The 3T will be available with either 64 or 128GB of storage.
The phone comes with 16 Megapixel camera both on the front and back.
There will be 2 different color variants- Gunmetal and Soft Gold.
The handset is slated for launch in the US on November 22 and November 28 in Europe.
The new '3T' will be priced at $439 USD for the 64GB and $479 for the 128GB model.
OnePlus 3T specifications:
5.5-inch 1080p AMOLED display
Qualcomm Snapdragon 821 processor
6GB RAM
64GB/128GB storage
16MP front-facing camera wth PDAF / 16MP rear camera
3400mAh Battery
USB Type-C
OxygenOS 3.5 based on Android Marshmallow