Cable Car service inaugurated at Chandragiri Hills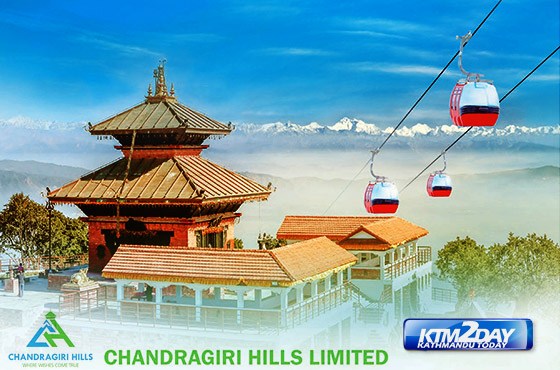 Prime Minister Pushpa Kamal Dahal officially inaugurated the Chandragiri Cable Car service in Chandragiri, Kathmandu on Thursday.
Chandragiri Hills Ltd organised a special programme to mark the official launching ceremony of the cable car service.Invited as chief guest during the programme, PM Dahal enjoyed the moment and performed a brief dance with the local artists.Chandragiri is seven kilometers from Thankot, which lies on the south-west of Kathmandu valley.
The 2.5 kilometer journey passes through a spectacular forest and natural landscapes.
At an altitude of 2,540 metres from the sea level, the hilltop offers a breathtaking view of the Himalayan range and lush green forests.
The surrounding hills are often blanketed by fog with chilly winds blowing.
On a clear day, a row of Himalayan peaks extending from Annapurna in the West to Everest in the East can be seen from the top.A one-way ticket costs Rs 450 and it costs Rs700 for a two-way ticket.
Foreigners are charged $22 per person, while the price for Saarc nationals is IRs700.