Nepal Telecom rolls out 4G service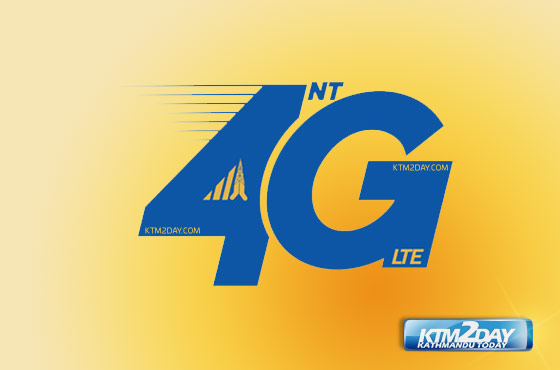 Nepal Telecom (NT) has rolled out its fourth generation (4G) mobile service for the first time in the country from Sunday. Minister for Information and Communications Surendra Kumar Karki formally inaugurated the service at a special function in the Capital City.
According to NT, 4G service is available at most parts of Kathmandu and Pokhara and initially only for the post-paid users. Post-paid users can activate the service by dialing *444#. Pre-paid customers have to wait till February 4 to use the service.
During soft launch, only small category of subscribers are catered. All GSM postpaid and prepaid subscribers will be catered during commercial launch targeted on NT Anniversary (Magh 22, 2073)
To use 4G/LTE service, your mobile needs to support 4G/LTE and in case you have older version of SIM card, you will need to replace it with newer 4G enabled SIM(Universal SIM i.e. U-SIM).
For now promotional offer of 4G for 4days @1G/day is offered free of cost to customers. If subscribers' usage goes beyond this data volume limit, then normal [email protected]/MB will be levied.
However, subscribers can enjoy browsing @4G using existing data packages offered for GSM postpaid subscribers that are as follows:
a) 10MB @Rs 8 valid for 2 days
b) 50MB @Rs 35 valid for 10 days
c) 200MB @Rs 130 valid for 1 month
d) 500MB @Rs 300 valid for 1 month
e) 1G @Rs 500 valid for 1 month
f) 3G @Rs 1290 valid for 2 months
g) 5G @Rs 1800 valid for 3 months
Speed
The maximum ideal speed possible technically for 4G is 42Mbps. But max optimized speed (peak data rate/cell) is 32.4 Mbps.
iPhone Issues
The 4G service works  well in Iphone 5. 5c and 5s so far.
For iPhone 6 and above, customers have to wait until March 2017 for iPhone iOS update .
For apple's 6 series and above — regulatory table for LTE frequencies for Nepal need to be updated in the iOS version, which has not been done so far, as per apple's statement.
Higher versions have higher security features and higher performance features that drain more battery etc.
For LTE, Apple conducts drive tests and performs optimization before giving approval for use on Apple iPhone in that network. This is apple's policy everywhere around the world.
Info:
4G/LTE service is first in Nepal. But 4G in wireless was already introduced in Nepal with the launch of WiMaX service in 2012. (max speed of WiMaX is 256kbps to 2Mbps).
Customers can call service center for inquiries related to 4G at  1498.
4G service – Targeted Customers – 3.78 Lakh
4G enabled handsets in NT network –  ~ 1,81,000
U-Sim users – Total 1,73,143  – In Kathmandu 1,30,405
Active 3G/2G subscribers in GSM network – 1.52 million (3G) , 5.21 million in 2G
Coverage
Kathmandu = all areas inside RingRoad; upto Budhanilkanth, Khokana, Godavari, Chapagaun, Bungamati, Thimi of Bhaktapur, Thali, Mulpani, Indrayeni
Pokhara= Lakeside and New Road area.