Schmitten & Hoppits chocolate brands launched in Nepal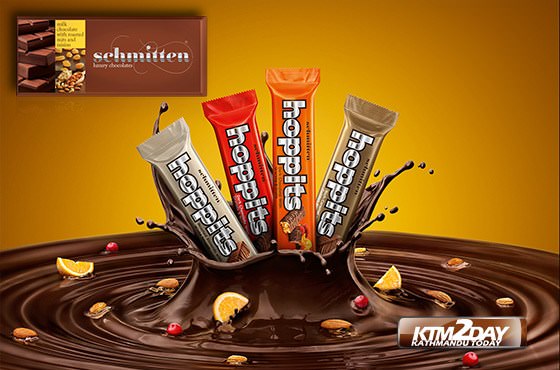 Rajhans Group has launched its premium chocolate brand 'Schmitten' & 'Hoppits' in Nepal. Sayami Group is appointed as their authorised distributor in the country, as per a press statement.
Endorsed by the international superstar Priyanka Chopra, Schmitten Luxury Chocolates are available in dark and milk chocolates with seven delicious variants — intense dark, dark chocolate with roasted almonds, dark chocolate with sprinkled raisins, dark chocolate with almonds and a twist of orange, creamy milk, milk chocolate with rice crispies, and milk chocolate with nuts and raisins.
The company said it would be competitive in terms of price, offering it between Rs 80 to Rs 170, available in 35g, 50g and 70g. Launched under the Schmitten umbrella, Hoppits chocolates are available in four exciting variants — dark chocolate with granola and nuts, dark chocolate with granola and fruits, rich caramel with golden nougat, and roasted almonds with white nougat. It is priced between Rs 50 and Rs 80 for 25g and 40g bars.
Endorsed by the Bollywood star Sidharth Malhotra, it is the first chocolate bar enrobed in dark chocolate and first-ever white nougat bar in the category.