Niu Electric Scooters Launched in Nepal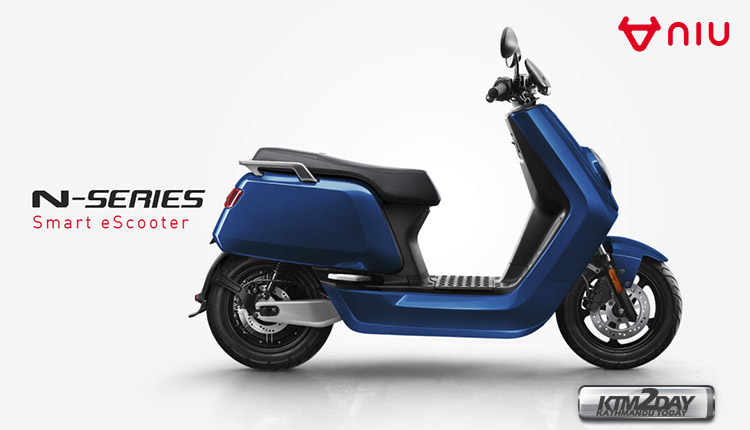 Eco Infinity, authorised distributors of NIU electric two-wheelers in Nepal, showcased their flagship model for the first time during the NADA auto show and will be launching the N1S this week. "NIU is a mash-up created by technologists, industrial designers, engineers and creative designers who came together to change the way
urban citizens explore their city landscape. We believe that NIU vehicles will forever change the way urbanities live, work, and socialise in the city," said Anupama Rajbhandari, Senior Marketing Assistant at Eco Infinity. The NIU N1S will be available at an introductory price of Rs 2,65,000.
The model is powered by an original 29Ah or 150 watt-hour Panasonic lithium battery capable of supporting an 80 km range (or about four typical days of urban commuting). The battery only weighs 10 kg and comes with a portable battery charger, making it easy to carry indoors for the six hours it takes to fully recharge. "We have also provided charging stations in Labim Mall and at the Evo store in Sherpa Mall," Rajbhandari added.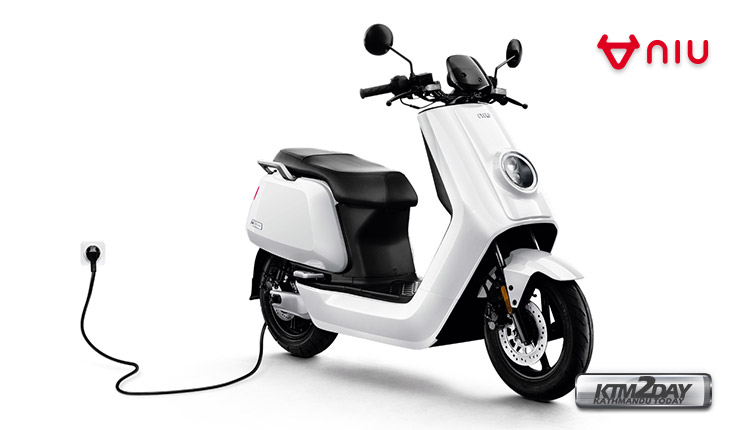 N1S comes equipped with a BOSCH developed 2400W Motor, NIU's proprietary Field Oriented Control for improved performance and a hydraulic double disc brake system with EBS. At 2500 RMB, the lithium-ion battery is the most expensive part of the scooter. Most scooter batteries in China are clunky, lead-acid bricks. Lithium-ion batteries are lighter, more environmentally friendly and last longer.
"NIU now enjoys a strong position in the European and Asian automotive markets due to its strong brand portfolio and low maintenance costs," said Rajbhandari. The company is soon planning to introduce two more scooters — M1 Pro and M1 Sports — in the Nepali market.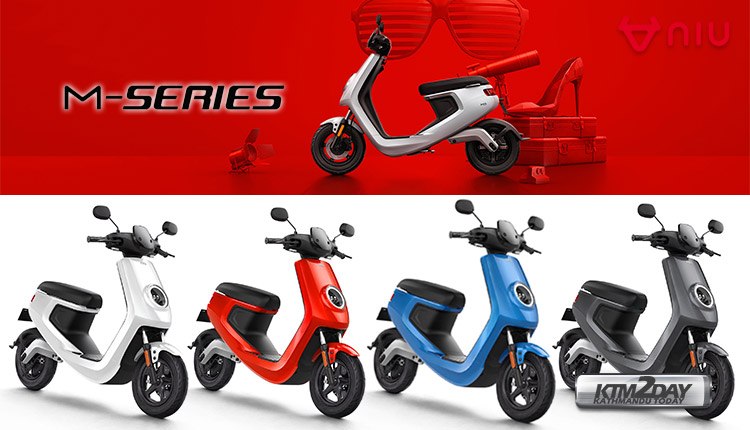 "Electric vehicles are the future since they have the ability to reduce our carbon footprint and make the world a cleaner place. It is important that we all gear up for this change to deal with the health problems caused by emissions and the broader problems caused by accelerating climate change," said Rajbhandari.
Niu Electric Scooters Price in Nepal
Currently NIU Nepal is selling Niu Electric Scooters of two models from series – N Series and M series.
NIU N1s Price in Nepal : NRs.2,49,000/- (2400 watt)  
NIU M1 Pro Price in Nepal : NRs.2,29,000/- (1200 Watt)
Easy Financing is also available on purchase of NIU Electric Scooter in Nepal. Financing available from 8205/- and exchange option is also available.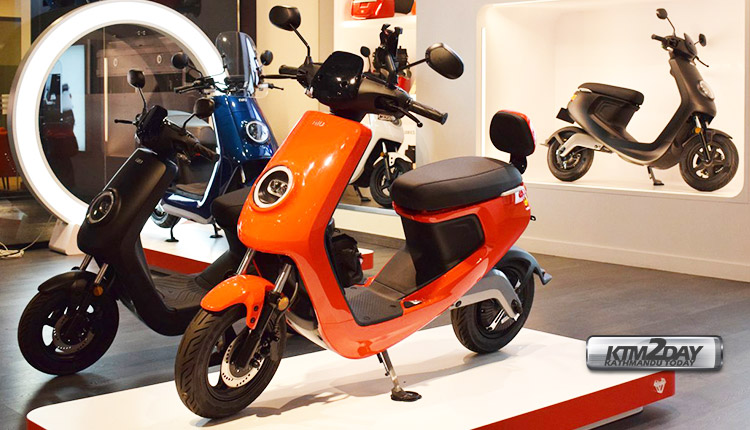 NIU N1s Specifications : 
Wheelbase – 1280 mm
Curb Weight – 95 kg
Max Speed – 45 km/h
Estimated Range – 70 km @ 20km/h
Max Passenger Weight – 155 kg
Max Starting Gradeability – 15 degrees
Braking – Dual-Piston Hydraulic Disk Brake Front+Rear
Battery Unit – Panasonic / NCR18650PF
Voltage – 60 V
Capacity – 29 Ah
Standard Charging Current – 4 A
Max. Discharging Current – 40 A
Electromotor – Tailored Motor by Bosch GmbH
Motor Control Solution – FOC Vector Control
Rated Power – 1500 W
Maximum Power – 2400W