NTC launches "Namaste credit" for prepaid customers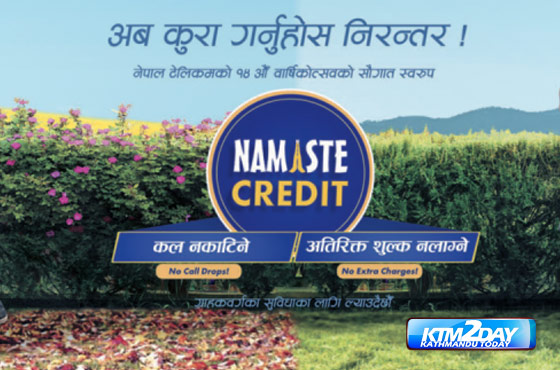 Nepal Telecom prepaid users can take loan up to Rs 40 each, as the stated-owned mobile network operator has started a loan service under its "Namaste credit" scheme.
The service started from today following its inauguration by Minister of State for Communications and Information Technology Gokul Prasad Baskota at a programme organised today in the capital by the NTC.
A NTC's GSM and CDMA prepaid user can as per the service take out loan worth Rs 5 to Rs 40, which will be compensated later by deducting from next recharge. The service is free from interest and other charges. NTC prepaid SIM cards should be in use for the past three months to use the facility. One can type status, and send to 1477 for information about the service, said NTC's Spokesperson Prathiva Baidhya, adding that for service closure, one can type stop, and send to 1477.
The service will operate again only after paying back the loan.
Speaking at the event, Minister of State Baskota lauded the loan facility as positive steps.
NTC's managing director Kamini Rajbhandari expressed hope that the loan service would help increase additional faith of the users in NTC.