NTA proposes plans for mobile virtual network operators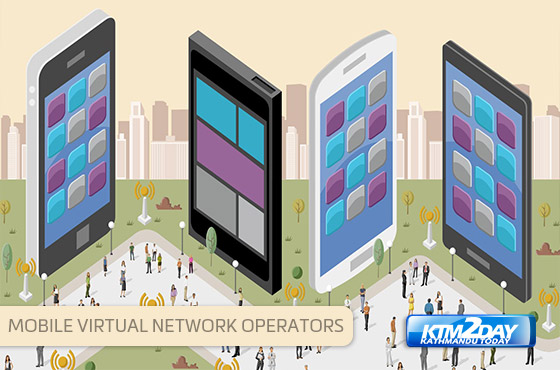 The government is preparing to open the licence for virtual network operators in Nepal, aiming to expand mobile services across the country and promote competitive growth.
Nepal Telecommunications Authority (NTA) — the telecommunication sector regulator — has prepared a draft of Mobile Virtual Network Operator (MVNO) Directive and will soon send it to the Cabinet for approval, thereby opening the door for virtual network service providers in the country's telecommunication sector.
A MVNO is a retailer or reseller of wireless communication services. Popularly known as Virtual Network Operator (VNO) or Mobile Other Licensed Operator (MOLO), MVNO is a communication services provider that does not have its own communication network infrastructure but purchases infrastructure, including spectrum and core network, from existing Mobile Network Operator (MNO) at wholesale rate and resells it to consumers at competitive prices under its own brand.
This means that any domestic or foreign firm that obtains MVNO licence in Nepal will be allowed to purchase spectrum and core network from existing domestic telecom service providers like Nepal Telecom and Ncell and deliver mobile communication services under its own brand name in the country.
MVNOs will basically provide services related to voice, data and SMS after framing 'network bonding' with existing telecom operators in Nepal.
Min Prasad Aryal, spokesperson for NTA, said that welcoming virtual network operators in Nepal will be crucial for the growth of mobile communication services in the country. "Mobile communication services are yet to reach many remote areas of the country. Presence of MVNO will intensify competition in the telecommunication sector and increase people's access to telecommunication services," he added.
Aryal informed that NTA will call interested firms for MVNO licence as soon as the government approves the MVNO directive.
Moreover, providing space to MVNOs in the telecommunication industry also ensures that available network frequencies are fully utilised in the backdrop of a few telecom operators in the country holding frequencies but not delivering telecom services as pledged.
Currently, there are six telecom service providers in Nepal — Nepal Telecom (NT), Ncell, UTL, Smart Telecom, Nepal Satellite Telecom and STM Telecom. NT and Ncell dominate the country's telecommunication sector with more than 95 per cent market share. However, other four telecom operators have not been able to expand communication services as expected. In such a context, issuing licences to virtual network providers is expected to be highly beneficial to smaller telecom operators in Nepal.
In recent years, NTA has been trying to diversify the country's telecommunication sector through various means. In November last year, NTA had opened licences for interested firms to provide telecommunications infrastructure service in Nepal to promote telecommunications infrastructure sharing in the country and reduce the cost of telecom services.
Though five foreign firms have applied for the telecommunication infrastructure service licence, NTA is yet to award such licence to any of them.