Miss Nepal US 2018 crown goes to Dilasha Neupane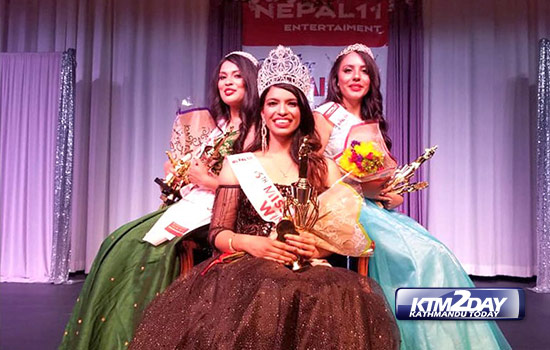 Dilasha Neupane, a resident of Omaha, Nebraska, was crowned Miss Nepal US 2018.
She came out on top among 16 other finalists in the pageant held on Sunday (August 20) at Grand Center in Plano, Texas. She will receive $5,000 in scholarship to fund her academic career.
"I'm very happy and excited," Neupane said after winning the crown. "I'm very privileged and humbled, most importantly."
The red velvety curtains may have closed on the stage Sunday, but the spotlight will continue to be over Neupane now.
With the title of Miss Nepal US, she has become the brand ambassador for Nepal Tourism Ministry's "Visit Nepal 2020" campaign, while representing the hyphenated identity, Nepali-American, in the international stage.

"I look forward to working for the betterment of the Nepali society in the U.S. and in Nepal," Neupane said.
Neupane is a medical student with concentration in neurology. She said, with the title win, she now has a greater platform to work on her goals, which includes creating a healthier Nepal by improving the mortality rate from heart diseases and respiratory infections.
She also bagged the sub-title Miss Academic Excellence during the competition.
Posha Gharti Thapa, a graduate nursing student at Texas Tech University, was named Miss Nepal US first runner-up, while Colorado-raised Kriti Dhungel became the second runner-up.
The Sunday's event tail ended a week-long intensive crash course on how to win a beauty pageant.
The contestants, in their late teens to mid-20s, were selected from an initial pool of hundreds of applicants. The final 17 worked on their personality and presentation skills from dawn to midnight and maintained a rigid daily schedule that included eating, resting and practicing time.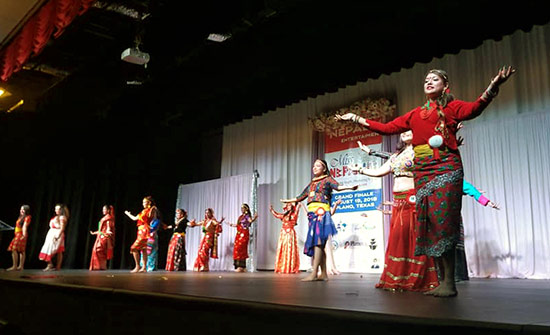 The competition was fierce this year, but the girls enjoyed and lived up to the expectations, said Malina Joshi, former Miss Nepal and official trainer for Miss Nepal U.S. 2018.
"In Nepal, in most cases, the girls are rather shy, and they require some time to open themselves," Joshi said. "But, they (Miss Nepal U.S. participants) are already there. They are confident and not hesitant to express themselves."
Joshi said she attributes that distinction to the difference in upbringing in the two countries. The American society has historically been more accepting of gender equality and individualism.
The training phase for Miss Nepal typically lasts about 6 weeks, as compared to the one week given to Miss Nepal U.S. contestants.
As part of the training, Joshi discussed current central issues with the contestants for help with the question-answer rounds. She also taught them the art of cat-walk among other things.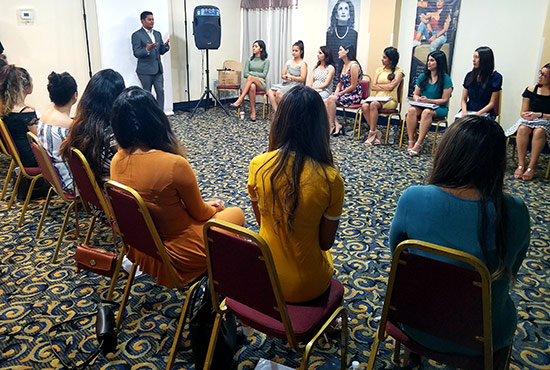 "You can never say that she's going to make it and she's not going to make it," Joshi said about the contestants' futures. " I'm hoping they are going to surprise me."
Also, to the surprise of the organising team, the new form of voting for Miss Nepal U.S. Public Choice has had unprecedented success. This year, the pageant rolled out the concept of online voting for the crown of Miss Nepal U.S. Public Choice. To vote for the contestants, voters needed to pay $1 per vote.
Around $20,000 worth of votes were cast. The fund raised through the votes is to be donated to Soarway Foundation, a non-profit focused on rebuilding disaster-stricken communities in Nepal.
"We want to help those who are most vulnerable, we want to build a stronger Nepal, a more resilient Nepal, we want to make a difference in people's lives — that's what it's all about," said Scott Delisi, Soarway Foundation Executive Director and former U.S. Ambassador to Nepal. "Our foundation was delighted to support this event."
The winner of the Miss Nepal U.S. Public Choice title was Aisha Ojha, who received more than 8,000 votes.
She will be appointed as the goodwill ambassador of Soarway Foundation and will oversee a charity project with the collected fund in the coming year.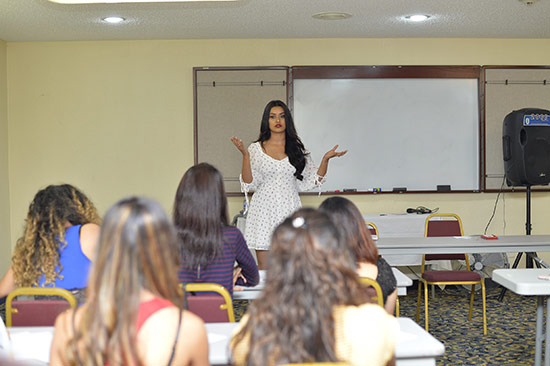 While, the winner of the pageant, Miss Nepal U.S. 2018, will receive $5,000 in scholarships to fund their schooling.
"I wanted to try a new experience, " said Ojha, a social worker from Euless, TX, "I have done so much for the community, but I've never done anything related to pageantry before. I feel like, this is a great growth area for me."
This year's competition marked the 6th edition to the Miss Nepal US pageant. The pageant was founded by Amit Shah, a New York City-based ophthalmology assistant by profession, in 2011.
Shah said after coming to the U.S. in 2007, he found a gradual disintegration of Nepali culture amongst the youth. Shah founded Miss Nepal US with the idea of creating a platform for preserving and presenting the culture through the pageant.
What he was not familiar with, however, was the logistics and economics of organising such an event. He said he had to suffer an estimated loss of $42,000 (more than Rs40 lakhs) in the first edition of the contest.
"When the 2011 event happened, and we suffered such great loss, my family, me and everybody was determined not to do anything — that's it, done, we can't even do anything," Shah said in an interview. "But, over the time, after 6 months or a year, I was seeing these participants and the winner, their life changed so much. From their attitude, personal and professional life, that small event brought about a big change for them."
Shah decided to give another shot in 2012, which still resulted in a loss of about Rs10 lakhs. He had to further cut back on dispensable costs. Then finally starting from 2013, Miss Nepal U.S. revenues broke-even with its expenses.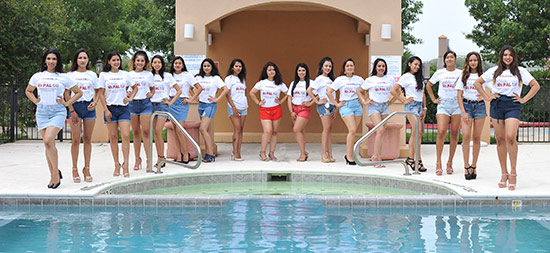 The pageant took a hiatus for the last two years. This year, the event was held in City of Plano in Texas, a comparatively cheaper state than New York and Washington D.C. where it had been taking place since its inception.
The general admission ticket to the event was priced at $50, while the VIP seats cost upwards of $100. About 150 guests attended the show on Sunday at the 300-capacity venue.
An estimated $30,000 was spent for organizing the event this year, thanks to the Texas-based Nepali community's overwhelming support and the sponsorship deals made, said Shah.
"No matter whatever title or pageant, the winner's life changes drastically, by so many ways and influence so many others, and they will be doing something good for the community, culture," Shah said. "In the 6 years, we had 6 (winners). And that means in 20 years, 20 more will be ready. Think how many more people will be influenced by those 20 role models."