Worldlink ties up with Juniper to build high performance network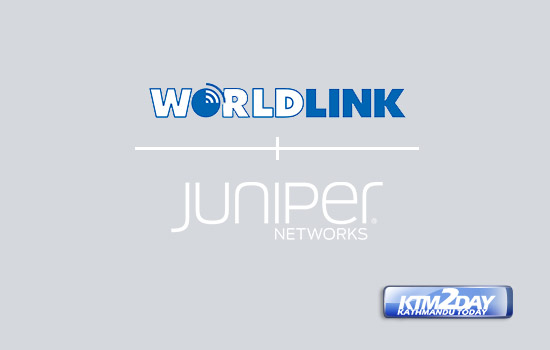 Juniper Networks has said that WorldLink has successfully leveraged Juniper's high performance networking solutions to tackle the networking constraints and complexities of the exponentially growing consumer market.
"WorldLink has deployed the MX series by Juniper as a part of its transition to a high-speed 100GbE backbone network.
It has also incorporated MX960 at the 100GbR network core, and also for Internet gateway and broadband router purposes," the company said in a statement, adding: "In addition, the MX480, MX240 and MX104 have also been deployed as MLPS aggregation and provider edge routers."
Samit Jana, CTO of WorldLink said that the partnership with Juniper will play a key role in the steady increase of fixed broadband penetration across developing countries like Nepal.
"Juniper's high performing technologies, along with its detailed after-sales service management has enabled WorldLink to deliver a stable and secure network, while ensuring the growth of Internet connectivity has affordable rates."