Muktinath Cable Car DPR to be ready by Feb 2020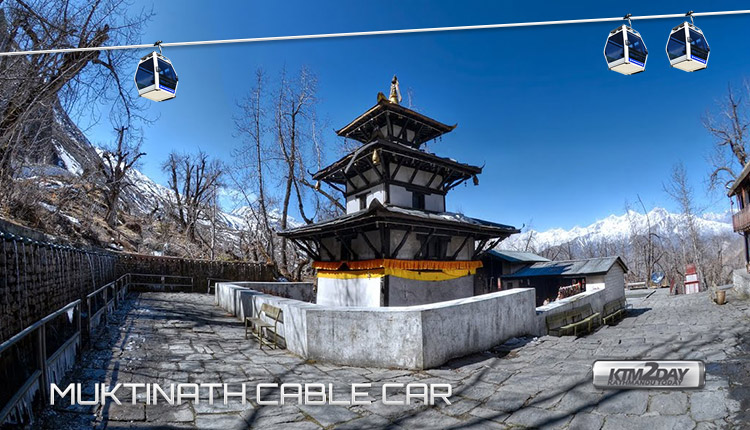 Muktinath Cable Car project moved a step closer to materialising today as Investment Board Nepal (IBN) and Muktinath Cable Car Pvt Ltd (MCCPL) inked a memorandum of understanding (MoU) for its detailed project report (DPR).
The deadline set to submit the DPR of the 83.65-kilometre-long cable car system has been set at February 2020, 18 months from now.
Maha Prasad Adhikari, chief executive officer of IBN, and Arun Kumar Subedi, chairman of Muktinath Cable Car Pvt Ltd, has signed the agreement today.
"We are gearing up to submit the environmental impact assessment (EIA) along with the DPR within 18 months, even as the MoU has only set the deadline for the latter," said Subedi, adding that the company is hoping to ink a project development agreement thereafter and finish the project within five years of signing the pact.
The IBN meeting held on April 28 had granted permission to conduct DPR of Birethanti-Muktinath cable car project, which will connect Nayapul of Kaski with Muktinath of Mustang district. As per the plan, six stations will be built over the stretch of the project — in Birethanti, Ghorepani, Tatopani, Jomsom, Kagbeni and Muktinath.
According to IBN officials, the board had approved the project after accepting performance guarantee of Rs 40 million from the developer. The project cost is expected to hover around Rs 40 billion.