Cafe Coffee Day outlet opens in Durbar Marg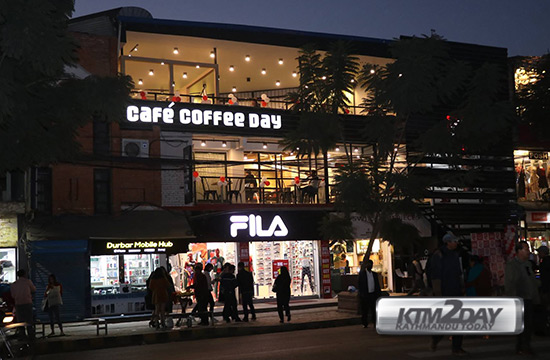 Indian multinational coffee brand Café Coffee Day has opened its third outlet in Nepal at Durbar Marg. Popular Nepali actress Swastima Khadka inaugurated the outlet amid an event on Wednesday, October 31.
The new outlet is divided into two floors with a seating capacity of 40 in the first floor and 30 in the second, reads a press statement issued by the company.
Also read – Thai Airliners to conduct direct flights to Pokhara and Bhairahawa Intl' Airports
The outlet is spread across an area of 1100 sq ft in each floor with the second floor offering an open terrace view.
According to the company, the incredible response it received from Nepali coffee lovers for its first two outlets at Jawlakhel and Basantapur has encouraged the café to enter the posh market of Nepal at Durbar Marg, with a revised menu, that includes various new and local food, and a bigger place for hangout.
"Café Coffee Day is a hangout spot where you can meet people, make conversations, cook up new ideas and have a whole lot of fun over steaming cups of great coffee. Café Coffee Day brings you that ambience, which is cozy and fun and youthful and happening, and yet private and peaceful," the statement added.