Xiaomi's Folding Screen Smartphone revealed in video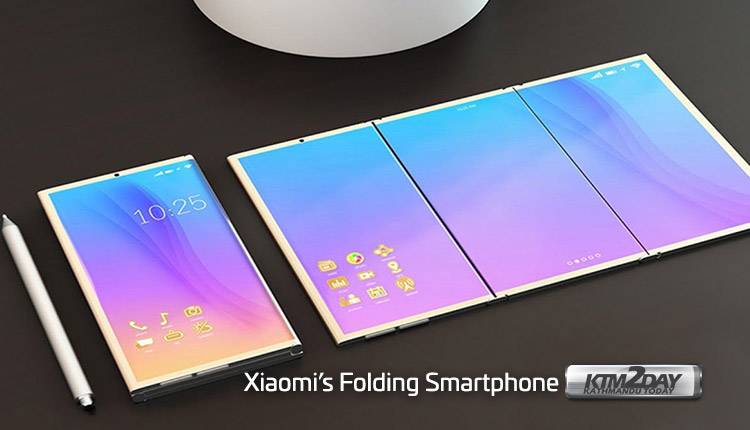 In 2018 we saw the notch design first introduced by Apple virtually adapted by every manufacturer while in 2019 we are going to see the folding screen technology at the same extent. The smartphone manufacturers are working against the clock to bring this technology to the consumer market pretty soon.
In this race we have manufacturers like Samsung whose prototype showed last November and Huawei whose folding mobile would be presented next February during the MWC 2019. We also have Xiaomi whose prototype seems to have leaked on video.
A small video showing a supposed prototype of the Xiaomi folding mobile has been leaked. It is an unknown large screen device which can be folded in three folds to make the screen similar to 6 inch displays.
Well-known leaker @EvLeaks can not confirm its authenticity, the video shows a folding smartphone where only the screen is seen. The clean user interface similar to that of Xiaomi's MIUI leaves us guessing that it could be company's next big thing.
Since 2019 should be the year of the "foldable smartphone", it is more than expected that Xiaomi will also enter this segment. However, we can not get too excited about the video because there are no official confirmations about the project.
In the video you can see below, we see a smartphone in "tablet mode" navigating through Google Maps app. Skip ahead to 10 seconds and you will find how this tablet folds one-third on the left and right to become a standard size smartphone.
According to the latest information, Xiaomi is not the only one working on a foldable smartphone. In fact, Samsung has officially presented the screen of the future device.
Other brands such as Huawei, LG and ZTE have also confirmed the existence of device with the same characteristics.
In fact, Google itself is working on a foldable smartphone and an operating system that can be more efficient with this new smartphone format.
In short, it is too soon to be sure of anything. However, this video shows us that (whether or not Xiaomi) there are more manufacturers thinking of bringing a folding smartphone to market.