Xiaomi smartphone with a screen curved on all four edges incoming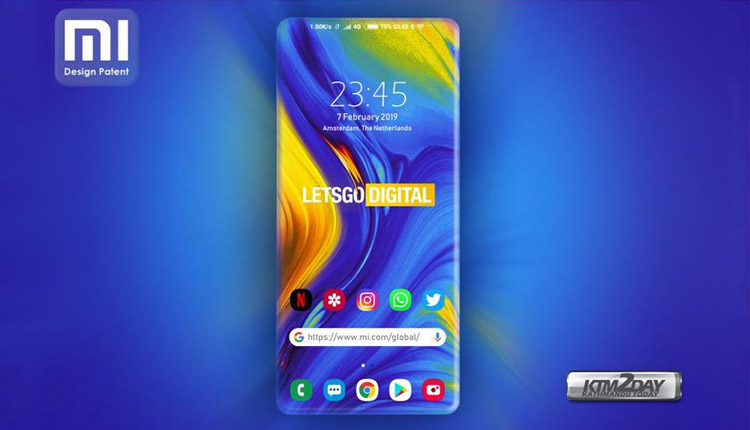 Xiaomi is one of the most innovative companies in the market. The company Xiaomi has issued a patent in the World Intellectual Property Organization for a smartphone with a screen folded on four edges.
Users are already accustomed to smartphones with a curved screen on two edges, and the development of Xiaomi takes one step further in the same direction.
The patent is titled full-screen smartphone with 4 sided edges, and it is full of illustration similar to Samsungs dual curved screen, but this time, Xiaomi is aiming to take the curvature to the rear, so the final device could come with glass design on the rear side.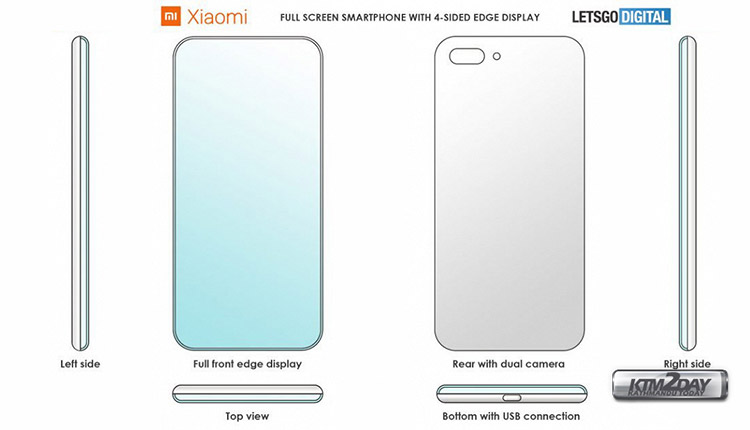 Resource LetsGoDigital has visualized development by creating high-quality renders based on the schematic diagram in the patent. The images do not show the front camera, so either it is not provided here, or hidden behind the display, or a slider design will be used, as in the Xiaomi Mi Mix 3. A regular dual camera is located on the back panel.
The left and right-hand view look bare, but there is room for a USB connector on the bottom next to the edge of the curved screen. The top view is also bare, so that removes the option of a pop-up selfie camera.
The smartphone is completely devoid of buttons, but has a USB Type-C port. Thus, it follows in the footsteps of recent innovations Meizu Zero and vivo APEX 2019, but does not go to extremes.