Samsung presents 3 New Wearables : Galaxy Watch, Fit and Buds

The Galaxy wearable line expands to include Galaxy Watch Active, Galaxy Fit and Galaxy Buds— sleek, modern devices that make it easier to manage fitness and wellbeing.
Samsung has renewed it's entire range of wearable products, presenting at the Unpacked 2019 event the new Galaxy Watch Active smartwatch , the two new Galaxy Fit and Fit E activity trackers and also the new Galaxy Buds wireless earphones .
Let's analyze in detail the individual devices:
Galaxy Watch Active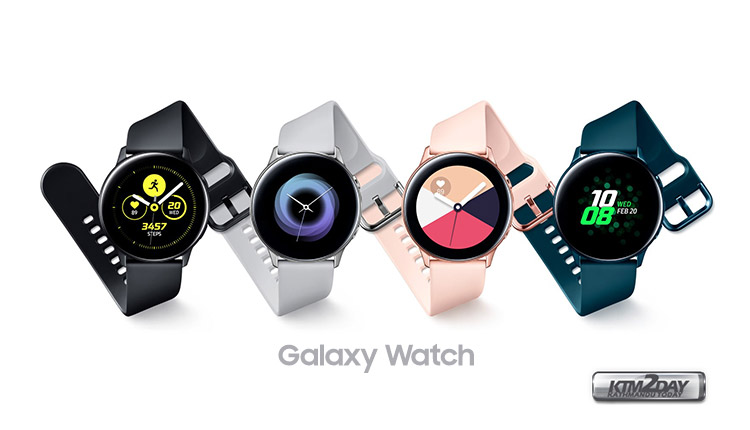 Galaxy Watch Active is the new latest generation smartwatch made by the Korean company, equipped with a minimalist design designed for sports lovers.
The device features a 1.1-inch AMOLED display with 360 x 360 pixel resolution, Exynos 9110 processor , 768 MB of RAM, 4 GB of internal memory and a 230 mAh battery .
Galaxy Watch Active takes a holistic approach to monitoring everything that matters most. Its exercise, sleep, stress and health tracking features make Galaxy Watch Active a personal lifestyle coach for those seeking a healthier body and mind. It combines the best of the Galaxy heritage with improved fitness and wellbeing features.
Blood Pressure Monitoring: New to the Galaxy wearable line, Galaxy Watch Active puts smarter blood pressure tracking on your wrist. Starting March 15, users can download My BP Lab, the research app jointly developed with the University of California, San Francisco (UCSF), directly to Galaxy Watch Active to monitor blood pressure and keep better track of their physical health every day.
Everyday Peace of Mind: Managing stress is now less stressful on the Galaxy Watch Active. Keep your stress levels in check, through breathing exercises to help you stay balanced, focused and guided towards long-term health.
Easy Fitness Tracking: Choose your activity and get started. It's as easy as that. Galaxy Watch Active keeps up with you by auto-detecting when you run, bike, row, use the elliptical trainer, or start a dynamic workout. You can manually engage in more than 39 activities, set daily goals and monitor your progress.
Galaxy Watch Active is compatible with Android and IOS operating systems and features popular third-party applications such as Under Armor, Spotify and Strava. The smartwatch will be available in the following colors: Silver, Black, Rose Gold and Sea Green.
Galaxy FIT and Galaxy FIT-e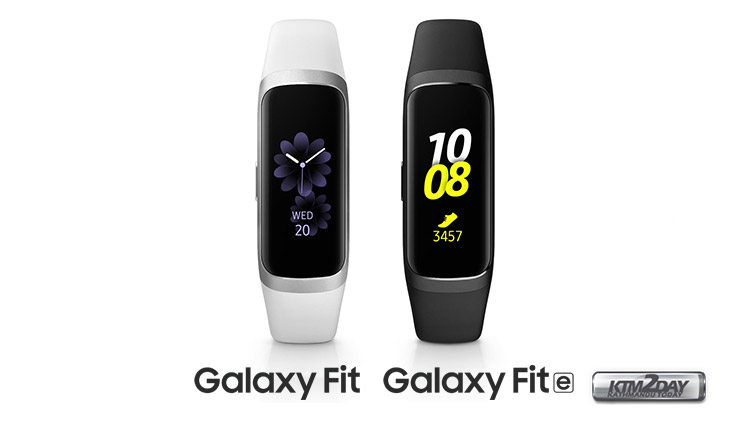 Made for all types of fitness enthusiasts, from casual runners to athletes, Galaxy Fit and Galaxy Fit and support all active lifestyles. With thin and light bodies, they are easy to wear and comfortable for the whole week.
Galaxy Fit and Galaxy Fit and allow easy and intuitive monitoring to help you achieve your fitness goals. They automatically start to track your activity when you walk, run or start a general dynamic workout. You can also manually select from more than 90 different activities in the Samsung Health app on your smartphone.  Moreover, with the advanced sleep analysis and intelligent management of stress, you can monitor your health at any time of the day.
Galaxy Fit is characterized by a full-color display AMOLED from 0.95 "with a resolution of 120 x 240 pixels, the processor MCU Cortex M33F and Realtime OS operating system. Galaxy Fit and , instead, is equipped with a smaller display from 0.74 " PMOLED with a resolution of 64 x 128 pixels, the processor MCU Cortex M0 and Realtime OS.
Galaxy Buds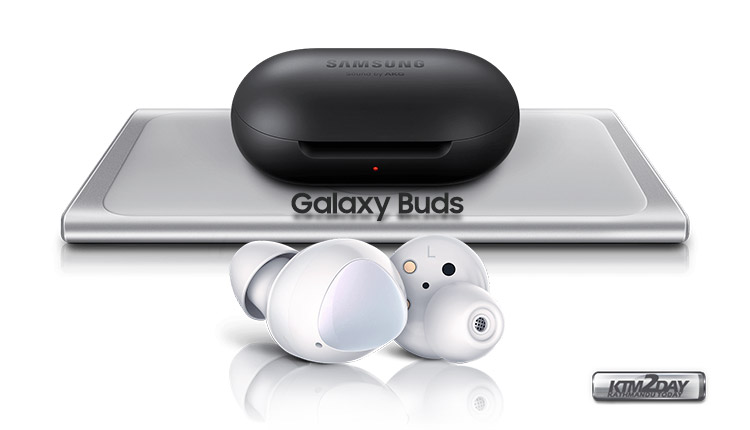 Galaxy Buds are the latest wireless headsets made for those wanting an uninterrupted experience on the go. The earphones offer an excellent listening experience thanks to the collaboration with AKG. The Enhanced Ambient Sound feature allows the wearer to clearly hear the surrounding environment even during music playback or on call.
The Galaxy Buds are equipped with Bluetooth 5.0 connectivity and a 58 mAh battery that should guarantee a range of 6 hours of music playback and 5 hours on call .
Both earphones can be recharged thanks to the supplied case, equipped with a 252 mAh battery , which allows you to charge the Galaxy Buds in just 15 minutes. The case can also be recharged via the wireless system on the Galaxy S10 . The Galaxy Buds will be available from next March 8 at a price of 149 euros.