Huawei Mate X : Foldable smartphone with 5G is now official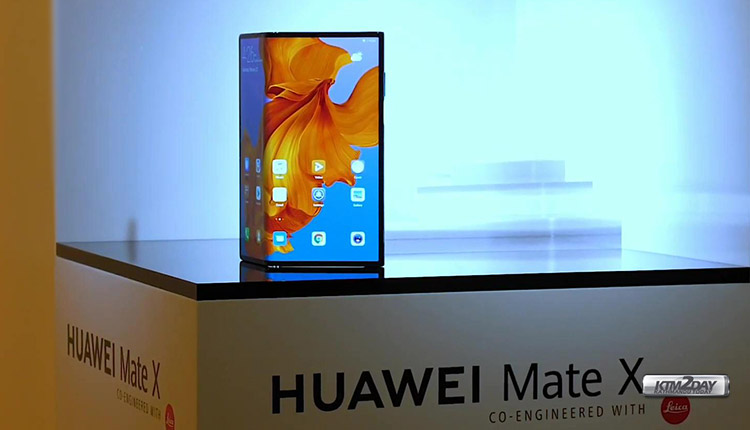 Huawei Mate X was officially presented a few minutes ago at the Mobile World Congress in Barcelona. Let's discover the first folding smartphone of the Chinese company.
Huawei has chosen to focus on a single folding OLED panel with a diagonal of 8 inches, aspect ratio 8: 7.1 and resolution 2480 × 2200. Once folded, the smartphone has a 6.6 inch FullView front display , with a 19.5: 9 aspect ratio and a 2480 × 1148 resolution, and a 6.38 inch secondary display with a 25: 9 aspect ratio and a resolution of 2480 × 892, flanked at the triple camera. The latter, also usable for selfies, is arranged vertically on a sidebar with a thickness of 11mm, introduced to improve the grip of the device in tablet mode.
Excluding the thickness of the bar, once open the device is often only 5.4mm.
Obviously this design solution, really innovative and pleasant, leaves room for more than one criticism: the 6.38 "rear panel is particularly exposed to scratches and other types of accidental damage to folded smartphones. The solution proposed by Huawei is represented by a cover that will however need to be removed every time we decide to open the device.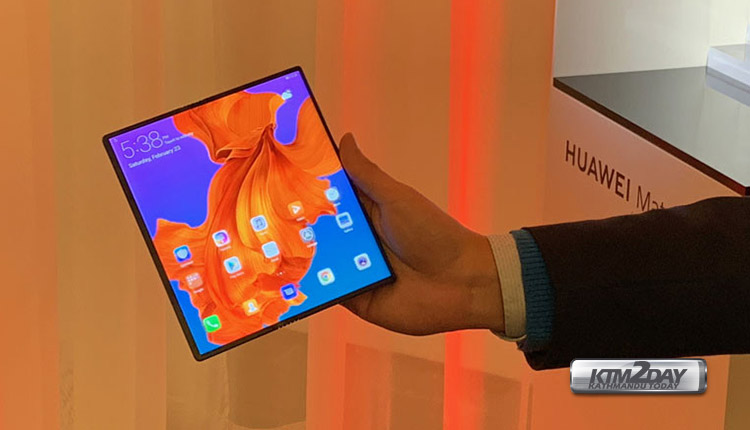 Looking under the shell, however, Huawei Mate X is equipped with a Kirin 980 processor and the new 5G Balong 5000 modem, capable of reaching a maximum speed of 4.6Gbps.Right now Huawei says that the Mate X will download content four times faster than the current 4G connection, so about 1GB in 3 seconds.
The batteries are two, for a total capacity of 4,500mAh , rechargeable up to 85% in just 30 minutes thanks to the 55W charger, which can be connected to a USB-C port. On the right side of the bar we find the power button, with integrated fingerprint reader.
The operating system will, of course, Android 9.0. There is no information on prices or even on the release date. Finally, the only color unveiled was the Interstellar Blue.
Huawei Mate X Specs
6.6-inch front display (2,480×1,148-pixel resolution)
6.38-inch rear display (2,480×892-pixel resolution)
8-inch interior OLED display (2,480×2,200-pixel resolution)
512GB storage, 8GB RAM
Fingerprint reader integrated into power button
55W Huawei SuperCharge. 30 minutes charge for 85 percent battery life (from zero)
Split-screen mode
Preview for selfies so you can see how you look before you take the picture
Color: Interstellar blue
Huawei Mate X Price
Huawei's Mate X — that's pronounced "ex," not "ten" — has three screens (including an 8-inch interior screen), four rear cameras and an interesting design that gives you a grippable base for one-handed use. The 2,300 euro Mate X (that converts to $2,600, £2,000 or AU$3,660) is also 5G-ready, while the $1,980 Galaxy Fold will come in either 4G or 5G configurations.