Nepal Telecom to expand 4G coverage nationwide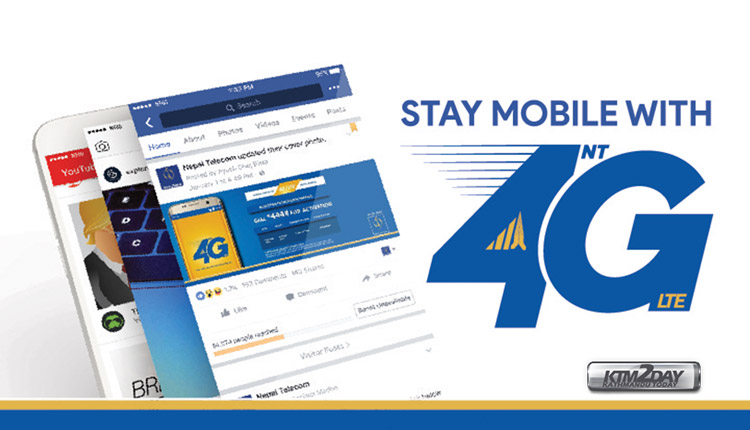 The state-owned Nepal Telecom (NT) has claimed its plan to expand 4G network service across the country, though delayed by almost a year, is now on track as majority of necessary tenders related to the project have been completed while equipment related to 4G technology are being supplied smoothly.
At a discussion programme with the press here today, the telecom firm informed that it recently awarded three 4G expansion-related contracts to two international firms, namely ZTE Corporation of China and CCSI of Hong Kong. "As per the agreement that NT has signed with these firms, the 4G expansion across the country should be completed within one year of signing the contract," informed Dilli Ram Adhikari, managing director of NT, adding that 4G expansion is a prime project of NT and that internet service will be launched across major cities of the country soon.
NT has divided the 4G expansion project into three categories — Network I, Network II and Core Network. While the company has awarded the Network I and Network II categories of the project to CCSI, ZTE Corporation has been awarded the contract to develop necessary core network and radio access network for the expansion of 4G or Long Term Evolution (LTE) service.
Moreover, NT has claimed that these firms have already completed 65 per cent of site survey across the country to expand the 4G project. As per NT, over 6.5 million subscribers of NT could be benefited by the new 4G expansion plan.
Along with the expansion of the 4G service, NT expects to strengthen its position in the data market.
Similarly, NT also informed that it will expand 2G and 3G networks as a number of customers are based on these internet services. Likewise, NT has also said it would give due priority to expand the mobile network services in the country by installing new BTS towers.
"Along with adopting new innovations in the mobile technology, the company is also committed to improve quality of services being catered to its subscribers," informed Prativa Baidhya, spokesperson for NT.
NT introduced 4G in January 2017, becoming the first telecom company in the country to roll out the service. However, it has not been able to expand the service beyond Kathmandu Valley and Pokhara, as the Commission for the Investigation of Abuse of Authority (CIAA) launched a probe into the 4G equipment procurement process in February, suspecting financial irregularities.
Nepal Telecom revealed that it had added 407 base receiver systems and upgraded 400 more to aid its 10 million users in the first nine months of the current fiscal year. It is also expanding its network to replace the current ADSL system with fibre to the home technology. Currently, the telecom company has built a network capable of handling 40,960 fibre to the home connections across the country.