Samsung Galaxy Note 10 to come in several colors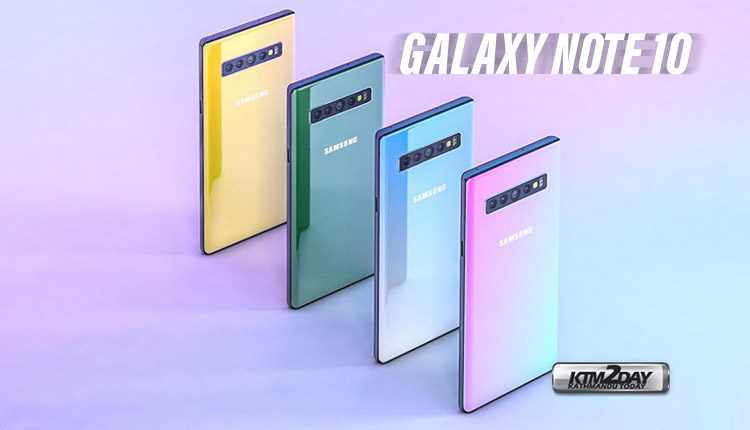 According to the latest report released by MySmartPrice , the Samsung Galaxy Note 10 will be released in five colors.
In late summer, Samsung will present its latest generation of its Galaxy Note 10 flagships that comes with stylus. It is already known that the new device will have four modifications at once – the main one with an unexpectedly compact 6.25 inch screen, Pro at 6.7 inch, as well as 5G versions of each of them.
The new Note 10 series will be built on the Exynos 9820 and Snapdragon 855 SoC along with 8GB/128 GB in the basic version, at least a triple camera and an updated user interface under the S Pen stylus. Resource MySmartPrice has published additional information regarding the design of Galaxy flagships. According to this information, five colors will be available to the buyer at once: black, white, silver, red and pink.
This goes against not only the Galaxy Note 9, which was available in black, blue, purple and copper (later added white and silver), but also with the Galaxy S10 assortment (black, white, green, blue and coral). In addition, bright colors are not typical for the Galaxy Note business line. The official presentation will take place no earlier than August, so that by that time the decision on the assortment may be revised.
As tipster Ice Universe recently pointed out that at least the basic version will be released in two gradient versions – blue and silver. Earlier, the MySmartPrice edition reported that the Samsung Galaxy Note 10 (SM-N970) will be available in black, white, silver, red, and blue. These leaks are clearly contradictory; perhaps the color set depends on the market, and gradients will not be available in India, but will come out in China.