OnePlus 7 Pro update brings camera improvements and more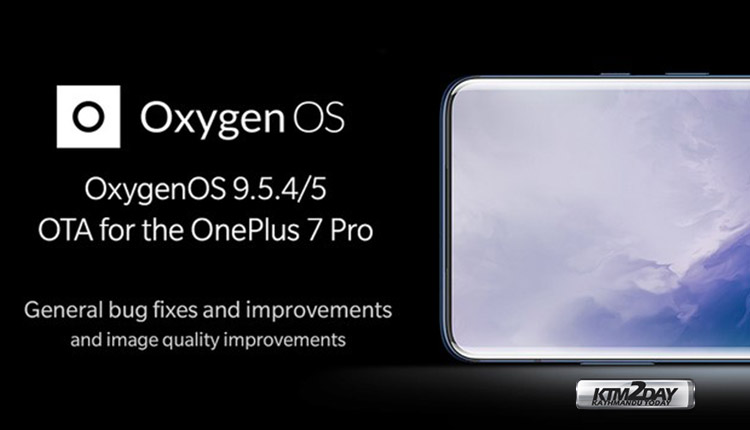 Despite having achieved the 4th position in the DxOMark ranking, presenting itself as one of the best smartphones of today for taking pictures, the reality for the users has been different. There were many complaints from users about the quality of the photographs taken by OnePlus 7 Pro.
During its presentation, the brand promised that it would give high priority to the constant improvement of the photographic capacities of the new flagship device. Delivering on its great promise, the manufacturer is already launching the OTA update for Oxygen OS 9.5.5.
This update is focused almost 100% on the improvements of the OnePlus 7 Pro camera. After upgrading, users will be able to enjoy higher quality images captured in HDR mode and in low-light environments. In addition, improvements were also implemented in the automatic white balance and some problems in the fixed focus.
Over the first few weeks, there were many issues identified by OnePlus 7 Pro users. However, not all have been fixed in this update. One of the most mentioned problems was the failure of the dual-touch functionality to wake up the smartphone, which is now resolved. Audio lags on gaming have also been resolved when a bluetooth headset is being used.
Being one of the best smartphones today, it is understandable about the frustration of users experiencing a wide variety of problems.
Even after the new update, they will continue to suffer from the much talked-about ghost ringtones, unwitting activation of the pop-up camera, automatic call answering and random pop-up messages.
The developers team has promised that these issues will be resolved in the next update. However, no date prediction was revealed for its launch. As far as 'ghost touches' are concerned, the fix brought forward by the users seems to be working which needs shutting down the NFC feature in your OnePlus 7 Pro. According to several reports, it seems to be the best temporary solution to this problem.