Huawei's HiSilicon Kirin 990 5G-ready SoC to debut in 2020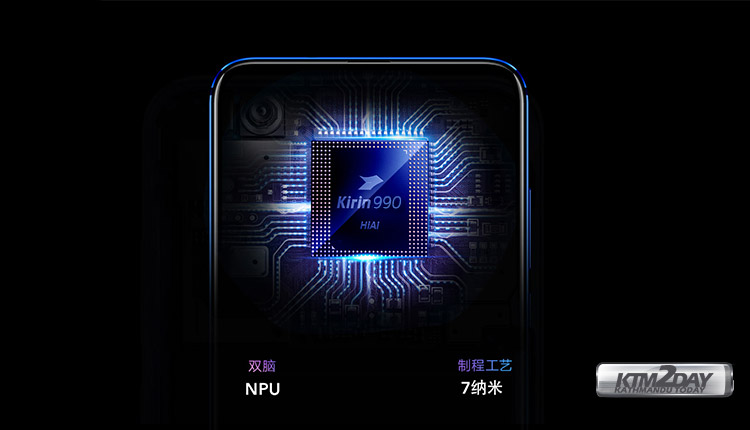 Update 29 May,2019 : Despite the fact that Arm and Huawei have suspended cooperation, the Chinese giant continues to develop the latest single-chip system, Kirin 990, which can be introduced in 2020.
According to the latest information, the new single-chip system should use the Arm Cortex-A77 processor cores and the Arm Mali-G77 graphics processor . Production will be conducted on a 7-nanometer process using the method of extreme ultraviolet lithography.
According to experts, compared to the Kirin 980, the CPU performance should increase by 20% with the same power consumption. And the performance of the graphics subsystem will be increased by 50% while reducing energy consumption.
Kirin 1020 should follow after Kirin 990, in which Huawei's 100% own development and technologies will be used.
Dec 28,2018 – We have seen Huawei announce the HiSilicon Kirin 980 in August , and it officially hit the market within Mate 20 line devices . Recently, we have seen the first rumors of an alleged successor , the Kirin 985, which can come to fruition early next year. Now we see that Huawei is all fueled-up, and rumors say that it is also planning for another successor , Kirin 990.
According to the most recent reports, Huawei is currently TSMC's second largest customer and should be the first to adopt the extreme ultraviolet manufacturing (EUV) process through the Kirin 990. This state-of-the-art lithography technology based on the extreme ultraviolet wavelength for creation of the so-called "node", currently estimated at 13.5 nm.
The company's Kirin chips are the result of its close relationship with TSMC in recent years. The Kirin 960 was developed in 16, the Kirin 970 in 10 nm, and the Kirin 980 was in 7 nm, including the first one announced with this news.
TSMC is currently mass-producing the first-generation 7-nm process, but the EUV lithography will begin the second generation, called the N7 Plus, with production scheduled for the first quarter of 2019. In addition, according to the latest rumors, in addition of the N7 Plus, we can wait for the possibility of seeing the 5G connection being integrated here.
Finally, in the 5nm (N5) process anyway, the TSMC should also continue with EUV technology, and is expected to be mass-produced by 2020.