Samsung Galaxy M30, M20 and M10 receive Android 9 Pie upgrades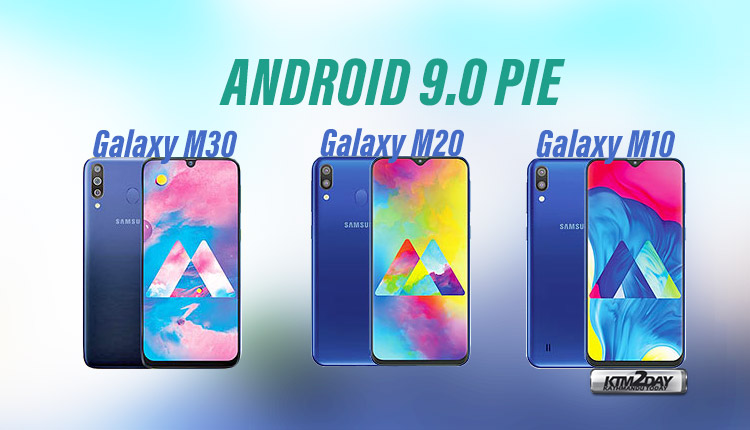 Update : Samsung promised to release an update to Android 9 Pie for the Galaxy M10, M20 and M30 in early June this year, but the Galaxy M30 received an update on May 27, and now the owners of the Galaxy M10 and Galaxy M20 can download it.
The Android 9 Pie Update contains a new user interface and improvements for many Samsung applications. Implemented interesting additions, such as support for images in the format of HEIF, a new night mode in all menu items, which reduces the load on the eyes of users in the dark. Also, there is a new option to respond to messages in the notification panel and more.
The Galaxy M10 did not receive the Scene Optimizer mode, which was added to the Galaxy M20 and Galaxy M30. This mode allows the artificial intelligence system to determine what exactly turned out to be in the frame, optimally adjusting the display of colors. That is, if you take a photo, for example, against the background of the sea, it should get more natural colors.
Interestingly, the size of the new firmware for the Galaxy M10 and Galaxy M30 is about 1 GB, whereas for the Galaxy M20, the firmware size is much larger (about 1.8 GB).
May 25,2019 : Samsung regularly releases updates to Android 9 Pie for their smartphones. The low-end Galaxy J6, Galaxy J6 +, Galaxy On7 Prime and Galaxy J7 Prime 2 were recently updated. Now the South Korean giant has announced the release date for the Galaxy M smartphones.
Samsung will release an Android 9 Pie update for the Galaxy M10, M20 and M30 on June 3 of this year. The new firmware will bring One UI l, a new gesture-based navigation system, intelligent energy saving management functions, as well as other "important improvements and security fixes." It is not known at this time whether the firmware will include the April or May security patch.
The Galaxy M10, M20 and M30 were released in the first quarter of this year, out of the box, smartphones are running the Android 8.1 Oreo operating system with the Samsung Experience 9.5 branded graphic interface.