Huawei Mate 30 5G expected to launch by the end of 2019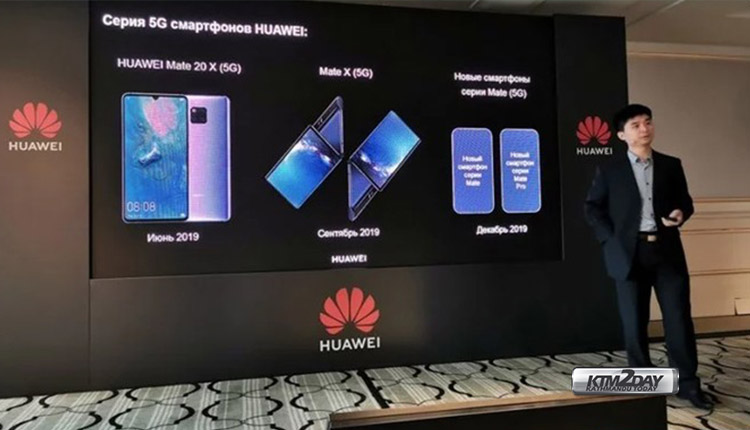 Despite recent statements by Donald Trump, Huawei continues to face major problems after being blacklisted in the United States. Although the US has already lifted the ban on Huawei but the damage has already been done and it can't be changed overnight. Huawei will take at least couple of months to get back on its feet.
The company is back in job and will be launching more and more updates for its smartphones and it seems that plans to launch for new smartphones will not change.
According to new information revealed by the company during a conference in Russia, the Huawei Mate 30 5G will be available even before the end of the year. The upcoming flagship smartphones to be launched by the Chinese manufacturer will be the new additions to the Huawei Mate family.
Huawei Mate 30 5G will be the third brand to support the new mobile networks
If the arrival of this smartphone is confirmed in December of this year, the Chinese manufacturer will be the first to make available 3 high-end smartphones with support for 5G networks.
Until now, the company has already presented the Huawei Mate X, which in addition to being its first foldable smartphone, also supports 5G. Although it has not yet reached the markets, it appears that this will happen in September.
The second smartphone was the Huawei Mate 20X 5G, being the first smartphone of the manufacturer with support for the new mobile networks.
What we know about the new Huawei Mate 30
We are still very far from its official launch date, which is expected during the month of October. So, at the moment, the information on specifications of the new flagship smartphone are still non-existent.
However, yesterday the first image of the back panel of the Huawei Mate 30 emerged out on the web, revealing a circular photographic module.
It is expected that the design of the new smartphone will be very attractive, presenting more clean look with a total of four cameras in its rear panel.