Cellpay, a new payment service provider in Nepal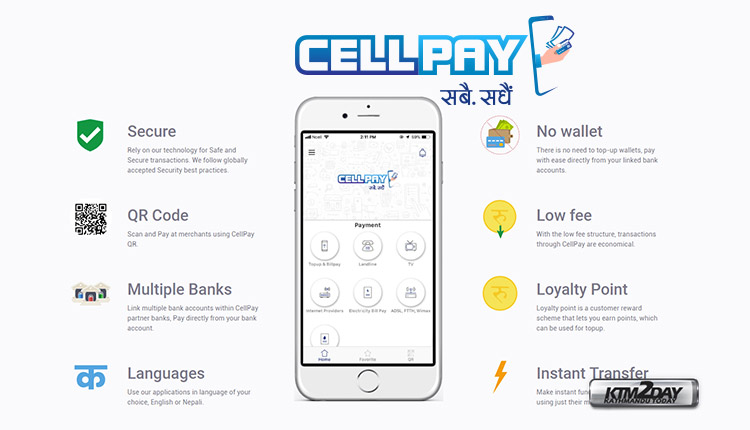 Cellcom Pvt Ltd has started operation of payment service named Cellpay. Issuing a statement, the company, which is licensed by the Nepal Rastra Bank to work as a payment service provider, said that Cellpay can easily be operated with its mobile and web application without any e-wallet.
It provides services of payments and fund transfers along with other payment services. "Cellcom has been established as a payment service provider to provide services such as different telecom services, electricity, drinking water, television subscription, Internet payments, different shops and restaurants, payments for movie halls, fund transfers from one bank to another, domestic remittance and other service operated in real-time," read the statement.
The payment done through CellPay Nepal is made in real time. When any customer requests for payment service, the amount from their Bank account is immediately deducted as per the instruction and transferred to the bank account of the person to whom the customer has requested to pay the amount. CellPay app is available In Google Playstore and Apple Appstore.
Features
Cellpay provides technology for safe and secure transactions. The QR code feature allows for easy and quick transactions at merchants. One can also link multiple bank accounts available in the Cellpay ecosystem and pay directly from the bank account. Cellpay app is available in both Nepali and English language. There is no hassle to top-up your account at Cellpay, once your account is linked – you can pay directly from your bank account. Cellpay charges very low nominal fee on transactions than other payment service providers. Customers also get rewards through Loyalty Point scheme. Above all, funds transferred through CellPay using just mobile number are instantaneous, fast and hassle free.