Intel Introduces First 10th Generation Intel Core Ice Lake Processors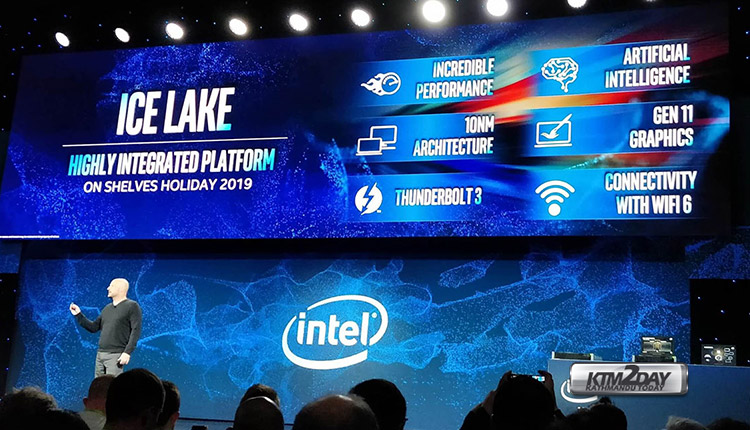 Intel announced the first 11 models of 10th Generation Intel Core Ice Lake Processors. The new 10nm systems based on the Gen11 graphics architecture are designed especially for 2-in-1 computers and ultra-thin notebooks , and according to the company, it offers up to twice the performance of previous generations. The first machines should reach final consumers by the end of the year.
Some of the processors come with new Intel Iris Plus graphics that enable 1080p play and 4K video editing, Wi-Fi 6(Gig +) connectivity , up to four native Thunderbold 3 ports, and high-performance Artificial Intelligence (AI) for large-scale PCs. These are the first GPUs from Intel to support the new standard display – Adaptive Sync by VESA and also the first to incorporate variable rate shading to improve rendering performance.
The devices are divided between the U and Y series , the latter being more budget oriented with respect to power consumption.Check out the specification table of the 11models of Intel Core Ice Lake 10Gen CPUs below.
Featured with Artificial Intelligence, the new Intel Core promises a host of features and capabilities such as compatibility with Deep Learning Boost , a set of dedicated instructions that accelerate CPU neural networks, and Gaussian & Neural Accelerator (GNA) , which offers a dedicated mechanism for background workloads such as speech processing and ultra-low noise noise suppression.
At this year's Computex , Intel mentioned some of the first computers to come with the new Ice Lake. These include the Acer Swift 5 , the Dell XPS 13 2-in-1 and the Lenovo S940 .