Gold price hits all time high at Rs 68,000 per tola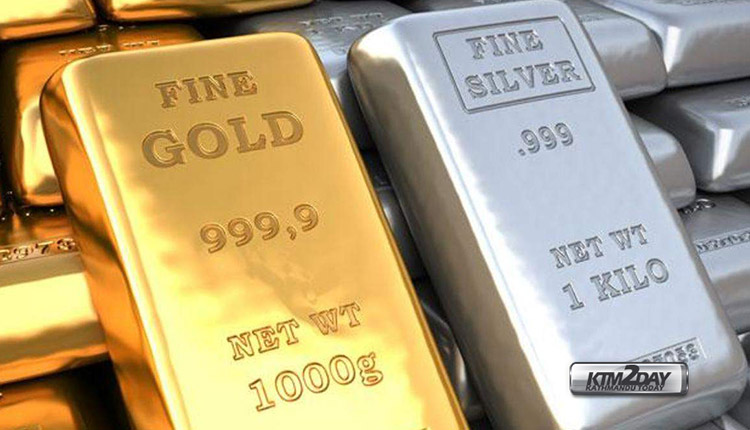 The price of gold continues setting a new record in the domestic market.
The price of yellow metal increased by Rs 200 on Tuesday and reached Rs 68,000 per tola, to set again record an all-time high according to the Federation of Nepal Gold and Silver Dealers' Association (FENEGOSIDA). This has slowed down the selling of the metal at a time when the festive seasons are approaching.
On Monday, the price of gold had reached to Rs 67,800 increased by Rs 1500 in one day.
However, the price of silver has remained unchanged at Rs 795 on Tuesday.
As per the FENEGOSIDA, as American Federal Reserve has lowered the interest rate for the first time in years, the price in the international market has increased. As a result, the domestic market has witnessed a sharp rise in the gold price.