Smartphone camera with 8X Optical Zoom being developed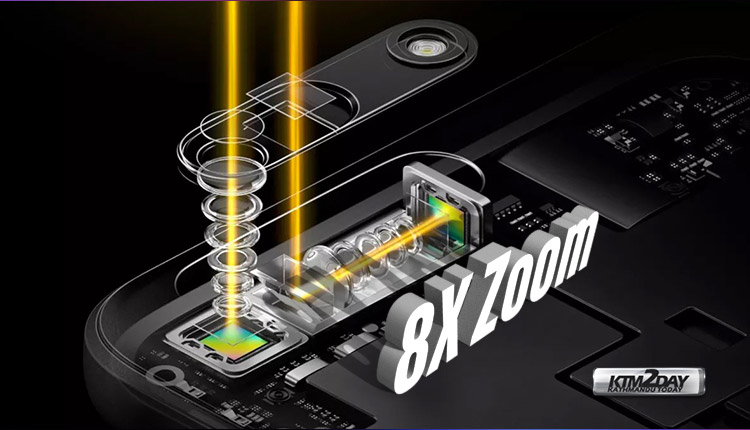 Huawei has stunned the world by offering a periscope lens that can zoom up to 5X with optical zoom. However, an 8X optical zoom sensor is already being worked on by Taiwanese company Yaguang Electronics Co.
The company has developed a single periscope camera based on an aspherical glass lens that allows for 6X and 8x optical zoom.
There is only one main module under development that will replace auxiliary ToF lenses. Despite the lack of auxiliary sensors, the developers promise that the camera will cope perfectly with night shots and portraits with the help of algorithms HDR and artificial intelligence.
New sensor will provide internal space inside the smartphone
The goal of bringing a dual optical zoom sensor is just one. Give more interior space for other technology. Manufacturers have limited space inside the smartphone to accommodate new hardware technology to deliver the best they can. That's why you have seen smartphones getting rid of 3.5mm headphone jacks in recently launched new devices.
The production of new lenses has not yet begun, so technology implementation should be expected no earlier than the second half of 2020 in early 2021.
For the first time, the Huawei Periscope Camera in a P30 Pro Smartphone with lens of 5x optical zoom and a 10x hybrid has become reality.
Smartphone cameras are getting better
We often argue that smartphones are far from being able to take a DSLR quality photo in the interest of a photographer. The optical zoom on smartphones is fun but can't compete with professional cameras. Needless to say, look at the size of both camera lenses.
But smartphone photography is becoming more common. As uou don't have to carry a case and a giant camera behind your back for quality photographs. The Huawei P30 Pro is an example of this.