Redmi Note 8 and Redmi Note 8 Pro launch dates confirmed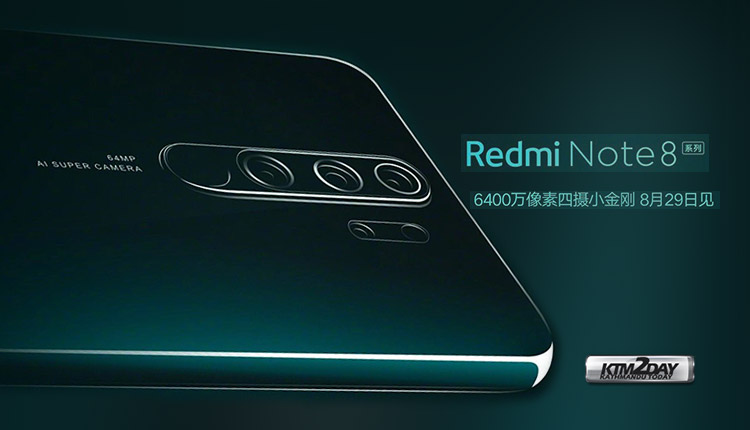 The head of the Redmi brand, Lu Weibing today officially announced the launch date of the upcoming Redmi Note 8 Pro and Redmi Note 8 smartphones. The company will launch the two handsets along with Redmi TV on the 29th of August in the Chinese market.
Lu Weibing also released the official posters of the Redmi Note 8 series on a Weibo post and also announced that the previous Redmi Note 7 series sales mark has now crossed 20 million units worldwide.
The company will launch it's first smart tv to compete with several smartphone manufacturers who have now stepped up in this business such as Huawei and Oneplus. Redmi TV will bring the best of both worlds by amalgamating best features of smartphone with television.
Along with the smart television, the company will launch the latest entrants in the Redmi Note family by launching Redmi Note 8 Pro and Redmi Note 8. These devices will come as the successors to Redmi Note 7 and Redmi Note 7 Pro, respectively, which were launched just earlier this year.
The Redmi Note 8 Pro will also debut as the first Redmi phone to sport a 64-megapixel primary camera sensor.It is, however, unclear whether the 64-megapixel camera will be exclusive to the Redmi Note 8 Pro or it will also be featured on the Redmi Note 8.
Earlier this month, Xiaomi announced that it would bring a new Redmi phone with a 64-megapixel camera. The camera sensor will be Samsung's ISOCELL Bright GW1, the company said. It also revealed that the phone with the new sensor would make its way to India in the fourth quarter.
Like Xiaomi, rival Realme is also leveraging the Samsung innovation and is set to launch the Realme XT as its first 64-megapixel camera phone in India in late September.