Renault announces Festive Offer 2076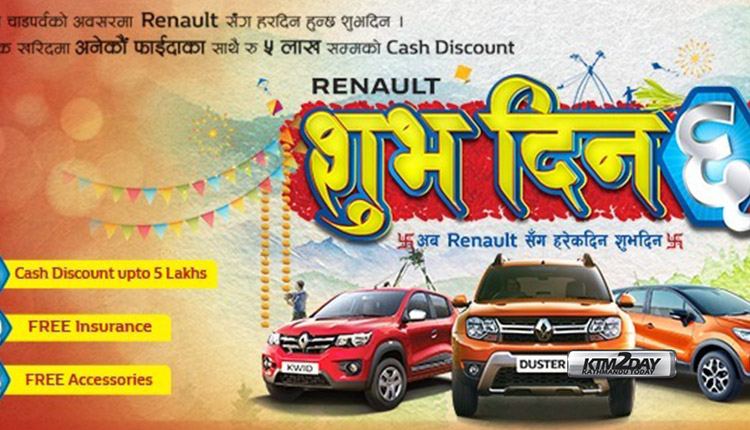 Advanced Automobiles, the authorised distributor of Renault vehicles in Nepal, has announced the beginning of its special festive scheme, 'Renault Shuva Din Cha'.
The scheme comes with multiple offers on the jovial occasion of Dashain-Tihar 2076 with the tagline 'Aba Renault Sanga Harek din Shuva Din'.
'Renault Shuva Din Cha' derives from terms 'Shuva' and 'Din' meaning everyday is good if you own Renault vehicles, as per a press release.
On every purchase of Renault vehicle, customers will get cash discount of up to Rs 500,000 along with many benefits like free insurance, free accessories, loyalty bonus, exchange bonus and five-year warranty.
This scheme is available on all the variants of Renault like Duster, Captur and Kwid.