Motorola's new RAZR V3 with foldable screen set for Nov 13th launch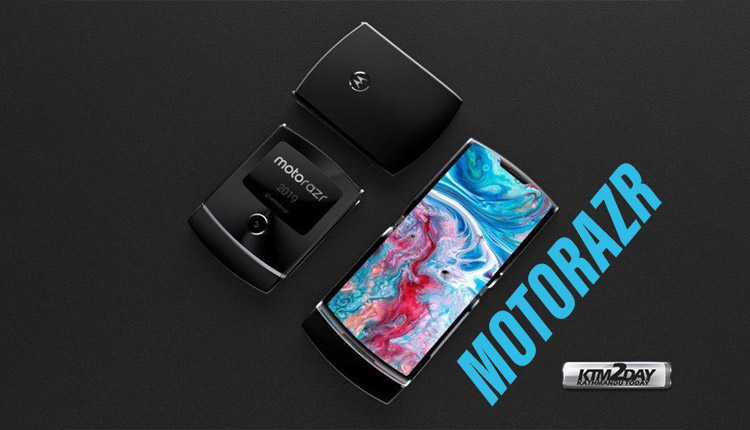 Motorola has sent invitations for an event that is going to be held on November 13th.
Rumors and leaks have long been circulating that point to the launch of a Motorola folding smartphone. This mysterious device is set to arrive with the goal of resurrecting the legendary Motorola RAZR, the most popular mobile phone ever.
Now invitations to the next press event appear to have confirmed the arrival of the much-desired new Motorola RAZR. In the invitation is present a GIF image that shows a product "changing skin" and underneath appears to be the new folding smartphone.
The slogan on the invitation is AN ORIGINAL UNLIKE ANY OTHER, combined with the picture shown in the invitation letter, the new product is speculated to be a folding screen phone.
Judging from the published design patents and exposure news, Motorola's new folding mobile phone should look like the classic "blade" design of the early years.
It is reported that Motorola's folding screen phone will come equipped with a 6.2-inch screen, Qualcomm Snapdragon 710 processor, 4/6GB of RAM and 64/128GB internal storage options. From the configuration point of view, this is a proper mid-range configuration, but because of the extra folding screen, the price is estimated to start at $1,500.
Motorola RAZR 2019 Specifications
6.2  inch screen

Qualcomm Snapdragon 710 Processor

64GB / 128GB internal storage

4GB / 6GB RAM

2,730mAh battery

Price around $1,500
If these specifications are to be believed, the upcoming Motorola Razr will not be a top class performer but will excel in terms of folding feature coupled with its hallmark design. 
Motorola will be the third major brand trying to get into the wave of flexible smartphones. After months of delays and problems, Samsung is finally selling the expensive Galaxy Fold, while Huawei still plans to market Mate X in the coming months. In addition to these two smartphones already announced, we have seen unsuccessful attempts like the Royole Flex Pai and some interesting concepts frpm brands such as Xiaomi.