Xiaomi Mi CC9 Pro is the new king of photography at DxOmark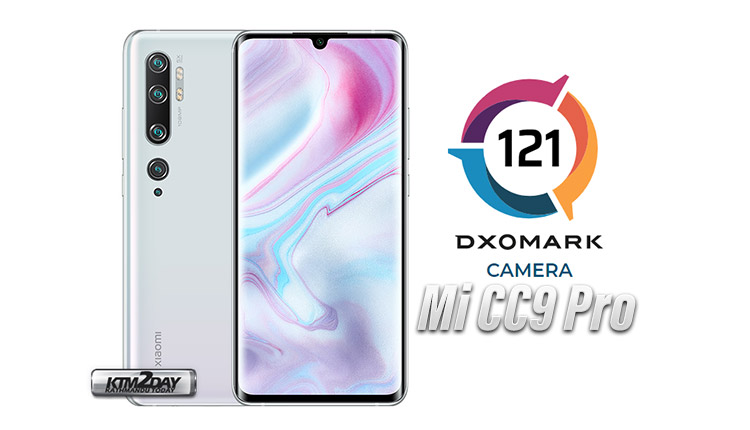 The Xiaomi Mi CC9 Pro sets groundbreaking score in Xiaomi's history. The smartphone that will be called Mi Note 10 in Europe has already passed DxOmark's tests, and achieved a fantastic score of 121 points.
The five-camera smartphone with flagship of 108 megapixels completely surprised to achieve a score that placed it at the top of this ranking. However, Xiaomi has to share this position with the Huawei Mate 30 Pro.
In the overall rating table, Xiaomi CC9 Pro took second place, having moved Samsung Galaxy Note 10+ 5G to the third.
In terms of photography, the Mi CC9 Pro achieves 130 points (Mate 30 Pro scored 132 points), delivering good results in any situation. According to DXOMARK, it preserves the details very well and can greatly reduce noise in the images.
The CC9 Pro camera features were highly appreciated by experts for its zoom capabilities and high-quality auto-focus. Pictures taken with an ultra-wide-angle lens are well detailed and do not annoy geometric distortions, and night pictures differ in natural skin tones due to the presence of four flashes of different glows . The pluses when shooting video are detail, good exposure and colors, excellent autofocus.
By showcasing its 108MP main camera, the Mi CC9 Pro Premium Edition demonstrates that there is definitely a place for ultra-high-resolution sensors in phones.
Given the conclusions of experts and the cost of the model (from $ 400), Xiaomi CC9 Pro is the best contender for the title of a Best Camera Smartphone in DXoMark tests.