Ford Everest off-roader SUV launched in Nepali market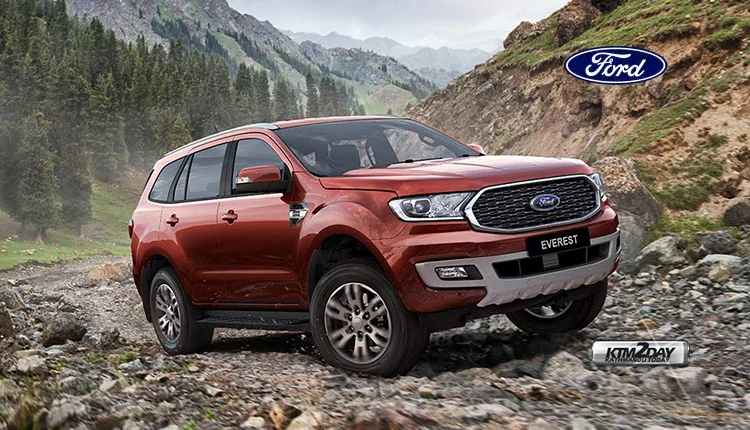 Go Automobiles Pvt., the official dealer of Ford vehicles for Nepal Limited has opened bookings for Ford Everest off-roader SUV manufactured in Thailand.
Ford Everest is available in 2.0 Ltr. engine model and comes with Bi- Turbo diesel engine and the world's first 10-speed automatic transmission.
According to the company, the servicing price of this off-road vehicle is very cheap and its special feature will make Ford Everest a new benchmark in Nepal's premium SUV market in 2022.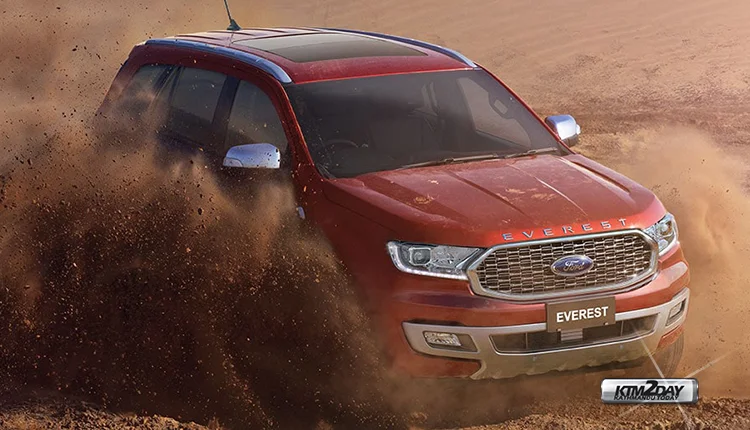 Ford states that it's Everest off-roader is a very popular SUV in the world market and in Asia.
According to the company, the second version of the current Ford Everest model, which was first launched in 2003, was again launched in 2015 in a new design and several upgraded features. Traveling with family makes Ford Everest very comfortable. Even though it is a big SUV, Everest is very easy to drive with the light steering in it which makes you feel comfortable even when parking.
In addition, with the help of sufficient torque in the engine, the required acceleration can be easily increased. Such attractive features make the Ford Everest special in driving dynamics.
Akash Golchha, Managing Director, Go Automobiles, says, "With Ford Everest, we are providing users with an attractive SUV with an excellent combination of both excellent capability and class leading features. We are confident that this SUV will be the first choice of new customers due to the enhanced value proposition at Everest. '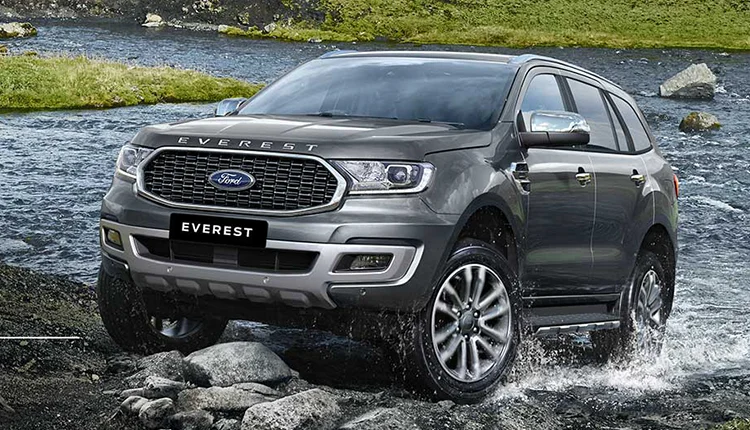 According to the company, Ford Everest has the following features:
Excellent in everything: Ford Everest has a beautiful all-new contemporary square design lamp cluster design featuring an all-LED headlamps. LED headlamps provide 20 percent more light at night, especially on both low and high-beam.
In addition, Ford Everest offers attractive design, unmatched capability, excellent safety and unmatched features while driving on off-road terrains.
Intuitive control: Easy hands-free calling. Can be driven under control in case of changing traffic. Whatever the driver wants to do, Everest's intuitive technology is ready to help.
Powerful capacity: Ford Everest's modern 2.0 liter is equipped with Bi-Turbo diesel engine which delivers 213 PS of power and up to 500 Nm of torque without compromising on fuel efficiency.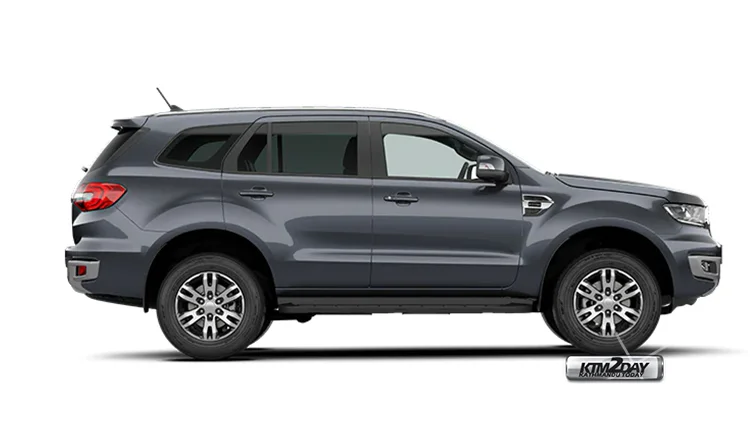 Purpose Built Off-Road Capability: The new Everest vehicle is designed for challenging difficult roads.The Everest 4WD's Terrain Management System lets you maximize traction and stability to match the surface beneath, whether you're on grass, sand, mud, snow, rock or road.
Clever Comfort: Attractive leather upholstered seats, premium interiors, dual climate control, and dual panel sunroof make every trip with Everest a pleasure.
Ford Everest Price in Nepal
Go Automobiles, the authorized Ford dealer for Nepal has set the price of Ford Everest at a price tag of Rs 1.99 Crore .