Air passengers insurance coverage increased to US$ 157,996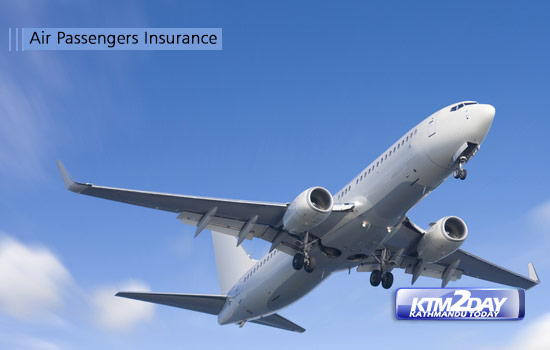 The parliament ratified the Montreal Convention on Thursday, paving the way for passengers of international flights to get insurance coverage of up to 113,100 Special Drawing Rights (SDR), or US$ 157,996 in current exchange rate, in case of death or injury.
The multilateral treaty adopted by a diplomatic meeting of ICAO in 1999 raised the limit of the insurance coverage for air passengers to 113,100 SDR from the previous limit of 100,000 SDR.
SDR refers to a type of monetary reserve currency created by the International Monetary Fund (IMF) that operates as a supplement to the existing money reserves of member countries. The valuation of 1 SDR was $1.4 on Thursday.
Similarly, the compensation for flight delay has also been increased to 4,694 SDR from 2003's limit of 4,150 SDR. The maximum limit for compensation of baggage loss, damage or delay has also been raised to 1,131 SDR.
Experts say that the Montreal Convention is based on a principle of strict liability for carriers. For example, the air carrier will have to bear liability regardless of its fault if the compensation falls within 113,100 SDRs.
The Warsaw Convention of 1929 currently governs Nepali carriers.
"Being a party to this convention will not only boost the confidence of air passengers and tourists but also enhance the image and reputation of Nepal in the international community," Minister for Culture, Tourism and Civil Aviation, Rabindra Adhikari, said in a press note issued by the ministry.
According to Adhikari, the bill to ratify the Montreal Convention will pave the way for air passengers for entitlement of higher compensation. "The ratification is required because this will send a message that the Government of Nepal is accountable and responsible toward air passengers," he added in the statement.
The convention ratified by parliament, however, provides an exemption to international carriage by air performed and operation directly by the Government of Nepal for non-commercial purposes, the carriage of persons, domestic flights, cargo and baggage for its military authorities on aircraft registered in or leased by the Government of Nepal.