Apple iPhone 14 Pro to feature 48 MP camera and 8GB RAM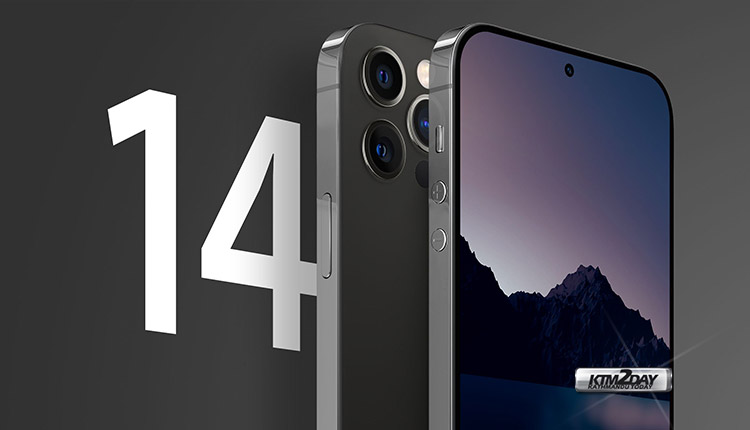 In addition to an enhanced 48-megapixel wide-angle camera, the iPhone 14 Pro versions would feature a 12-megapixel each ultra-wide and telephoto camera, a market analyst has predicted. There are also rumors that the Pro variants in the lineup will come with 8GB of RAM. It is predicted that Apple will release four new iPhones in 2014, two of which are high-end (the iPhone 14 Pro and iPhone 14 Pro Max) and two of which are more affordable (the iPhone 14 and iPhone 14 Max).
According to MacRumors, Haitong International Securities analyst Jeff Pu predicted the camera and RAM configurations of the iPhone 14 Pro variants in a research note. There will be 48-megapixel wide-angle and 12-megapixel ultra-wide and telephoto cameras on each of the two Pro versions, according to an analyst. iPhone 13 Pro and Pro Max both include a 12-megapixel wide-angle camera on the rear, as well as an ultra-wide and telephoto camera each with the same number of megapixels.
Ming-Chi Kuo, an analyst at TF International Securities, previously predicted that the iPhone 14 Pro's 48-megapixel camera would be capable of 8K video recording.
The iPhone 14 Pro and iPhone 14 Pro Max will both have 8GB of RAM, according to Pu. It appears to be an upgrade for the iPhone 13 Pro models with 6GB RAM, according to their benchmarks.
It was hinted by Pu that all new iPhone 14 models would be equipped with 120Hz displays. According to display industry analyst Ross Young, 60Hz screens will remain in the baseline versions in the lineup.
Besides 64GB of storage, Pu also stated that the regular iPhone 14 units will have this capacity. While the iPhone 13 models come with 128GB of storage as the default, this is not the case here.
When it comes to forecasting the next generation of Apple products, Pu has an inconsistent track record. He predicted right that the next 16-inch MacBook Pro and iPad Pro models would use mini-LED panels. Although he had predicted that Apple would release new HomePod models with 3D cameras in 2019, this didn't happen.. Though some patents have predicted the development, without stating a specific timeframe for when it will occur.
Unofficial information should be taken with a grain of salt at all times.