Apple announces streaming TV services : Apple TV Channels and Apple TV+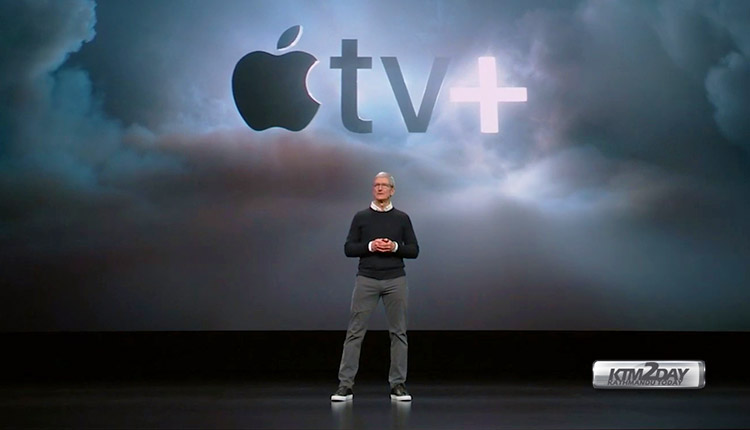 Apple held an event in Steve Jobs Theater in its campus today to announce its various latest services from streaming services to arcade games.
The major highlight of the event was Apple's streaming service that made rounds in the online world since last couple of month.
Apple introduced its new platform for streaming web series and movies from popular providers such as HBO and Showtime called Apple TV Channels, offering a new way to watch shows and movies for cord-cutters . Additionally, it also unveiled a second service called Apple TV+ which includes original content developed by Apple with its partners.
Apple TV Channels
Apple TV Channels is the great bet of Apple to bring together in one place all the subscriptions of video subscriptions, including its own catalog.
The new service combines everything for viewers, like sports, news and network TV, as well as subscriptions you already have from services such as HBO, Showtime and CBS All Access.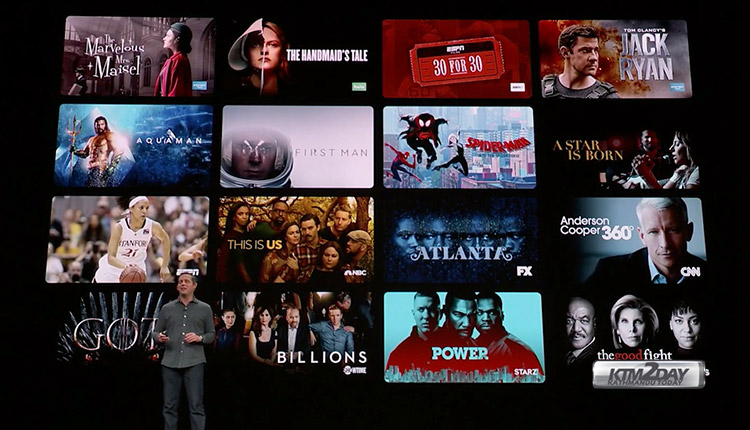 Tim Cook and the rest of his team have prepared a solid service over the last few years that will focus more on caring for the user's experience than on mass content production.
Apple TV Channels includes Epix, HBO, Showtime, Starz and others. Users will need to subscribe to each channel, but Apple did not say how much it will cost for each service or if it will offer a package that includes all of them at a discount.
Some of this isn't new as Apple TV already lets people connect their cable provider into the Apple TV app and, using single sign-on, automatically login to apps that support streaming if you also pay for cable.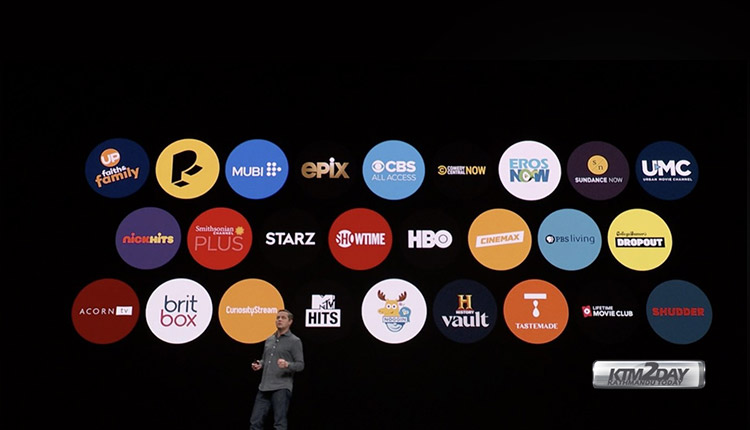 A new home screen inside a new Apple TV app will serve as a launchpad for finding TV shows and movies to watch, and it will make recommendations it thinks you'll like. The Apple TV app is already available on iPad, iPhone and Apple TV, but the company will also bring it to Macs this spring.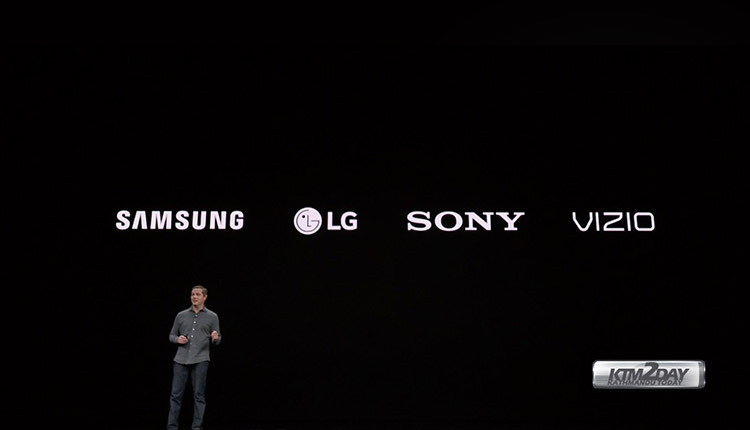 It will also launch on Vizio, Sony, LG and Samsung smart TVs, as well as Roku and Amazon Fire TV boxes.
Apple TV Channels and the new Apple TV app will launch through a software update in May. It will be available in more than 100 countries.
Apple TV +
Apple also announced Apple TV+, an ad-free subscription streaming service that will be home to its library of original content. This is the service that puts it head-to-head with similar offerings from Amazon and Netflix.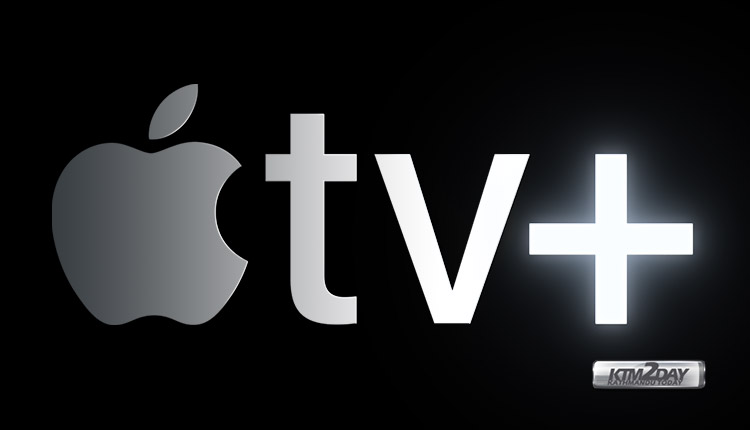 All of the Apple TV+ original content will be available inside the Apple TV app, which means you'll be able to watch it on iPhones, iPads, Macs and even some of the other devices that are getting the Apple TV app later this year. It will launch in 100+ countries this fall. Apple didn't announce pricing for Apple TV+.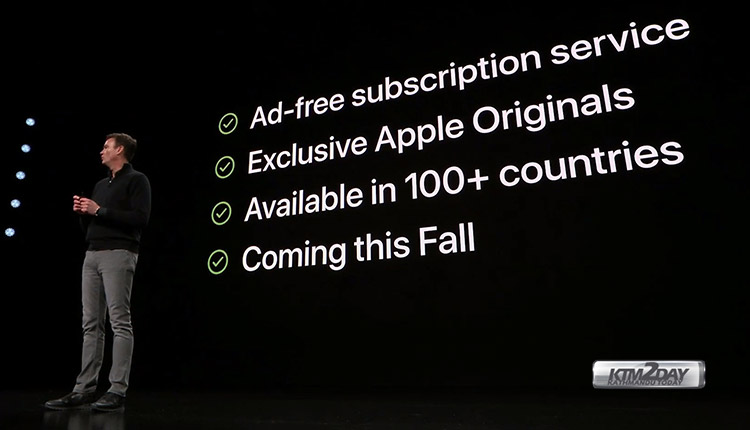 From Steven Spielberg anthology stories to Oprah Winfrey's next show, to dramas set everywhere from TV studios to a post-apocalyptic future, here's what's coming to Apple TV Plus.
Exclusive Shows
Headlining the service will be Steven Spielberg's Amazing Stories. It's resurrecting the serialised stories of the magazine of the same name, re-imagined by Spielberg's Amblin Entertainment, production house. First published in 1926, this will be classic story-telling in the Spielberg vein.
The biggest cheer of the event came for the unveiling of a new Oprah Winfrey led TV show. The first documentary will look into "scourge and toll of sexual harassment in the workplace", while the second is set to be a multi part series focussing on mental health issues across the globe. This was in addition to a new book club that the TV legend will be running with Apple's support.

Here's a sample of some of the content coming in Apple TV+:
Steven Spielberg said he will reboot the TV series "Amazing Stories" for Apple TV+.
Reese Witherspoon, Jennifer Aniston and Steve Carell announced a new TV series called "The Morning Show."
Kumail Nanjiani will release an anthology series inspired by immigrants in the U.S. titled "Little America."
J.J. Abrams, Oprah Winfrey, Octavia Spencer, Jason Momoa, M. Night Shyamalan, Jon M. Chu and others will also create original content for Apple TV+.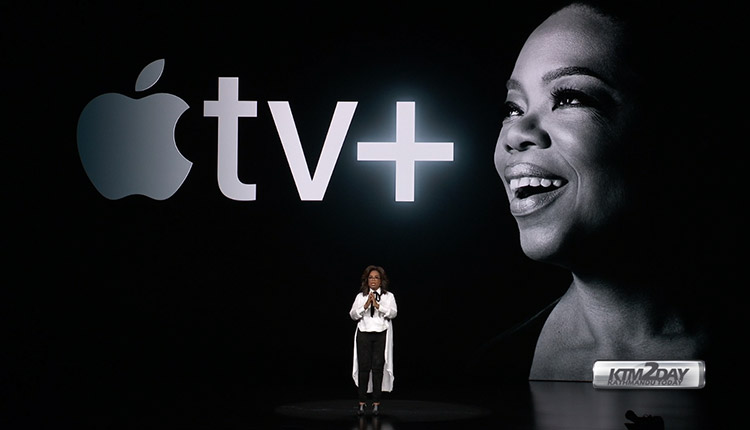 The launch of the TV service brings Apple into an increasingly crowded online video market. Netflix, which began streaming shows in 2007, has close to 100m subscribers, and Amazon has bundled its own video service with its Prime membership. Disney is set to release its own streaming service by the end of this year.
Apple's investment in online services comes as the hardware business it is best known for falters. Apple reported a rare fall in revenues at the end of last year, with sales of the iPhone dropping by 15pc. Sales from the services division, meanwhile, grew by 19pc.
Cook has outlined a plan to double revenues from Apple's services business between 2017 and 2020. Last year, the division brought in $40bn, and it is now Apple's second-biggest earner after the iPhone.