Auto prices to go up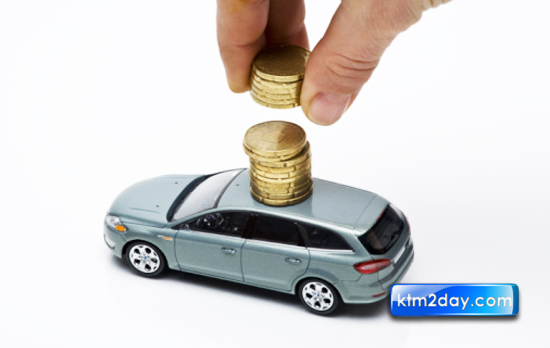 Prices of automobiles imported from third countries (other than India) are soon to rise as a result of increased import costs fuelled by strong US dollar. Almost all auto dealers are preparing to hike prices.
As importers have to pay more Nepali currency to acquire US dollars (as import payments are generally made in US dollar terms), auto dealers say the present exchange rate — close to Rs 90 a dollar — has pushed up their import costs substantially.
Some of the dealers have already issued new price lists. Pooja International, which markets German brand Volkswagen in Nepal, hiked prices by 15-20 percent on May 5. "However, prices of prices of Volkswagen Polo and Vento, which are manufactured in India, have not increased," said Bibek Bijukche, general manager at Pooja International.
As per the new price list, Volkswagen Toureag 3.0 diesel (automatic and fully loaded) has become expensive by Rs 1.3 million to Rs 13.5 million. Another model, Tiguan 2.0 L diesel (automatic, basic), which was priced at Rs 7.62 million three months ago, now costs Rs 8.4 million.
Automobile dealers are required to declare maximum retail price of their products every quarter, and almost all dealers will make public their price lists by this week. Dealers of Hyundai, Toyota, KIA and Honda cars, among others, have said they are preparing to revise prices in their new price lists.
Laxmi Intercontinental, importer of Hyundai cars, said they would revise prices of fresh batch of vehicles imported from third countries. "We haven't changed prices until now as we are dealing with vehicles available in our current stock," said Rupesh Sharma Bhatta, senior manager -business development and planning at Laxmi Intercontinental. "However, prices of fresh batch of imports will be revised."
Sales are already down 40 percent and a price hike means further downfall in sales, according to Bhatta. "Sales of big cars like SUVs and luxury dedans will be hardest hit," he said.
United Traders Syndicate (UTS), authorised distributor of Toyota cars, will come up with a new price list by the next week, according to its Executive Divisional Manager Sahara KC. Especially three models — Toyota Fortuner and Hilux, imported from Thailand, and Avanza, imported from Indonesia — will be expensive, KC said. "Vehicles imported from Japan will all witness a price rise, however increment will be marginal."
There are around two dozen dealers of vehicles imported from third countries.
Saurav Jyoti, chairman of Nepal Automobile Dealers Association, said because of high import duty, even a slight increase in the US dollar value pushes up import costs significantly.
"Strengthening of dollar has a severe impact on automobiles imported from third countries in terms of price rise," he said, predicting that even vehicles imported from India will be expensive soon as Indian carmakers import most of the vehicle parts from other countries.