Bhatbhateni, Salesberry start home delivery of groceries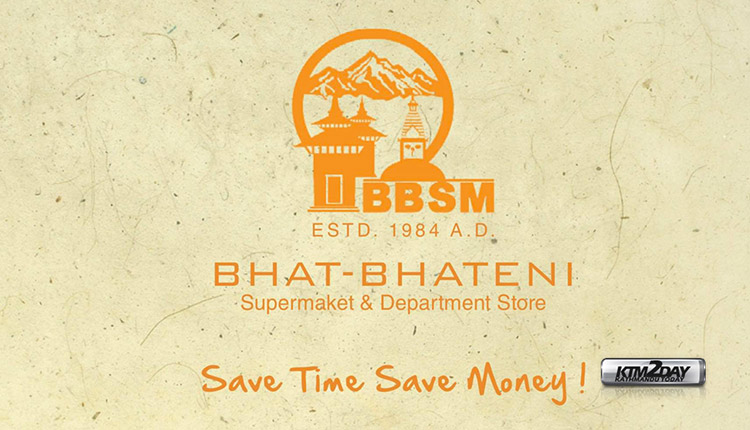 Most of the department stores remained closed on Thursday even though the government had said that it would allow such stores to open for few hours in a day to ensure smooth supply of daily essentials during the lockdown.
Department stores have taken to social media to inform their customers about closure of their stores due to the lockdown. Big Mart, Bhat-Bhateni and many other departmental stores posted announcements on their Facebook pages.
Ramita Maharjan, manager of Bhat-Bhateni Super Market, told Republica that police ordered them to shut down the store citing the lockdown enforced by the government. "Our three outlets were open for business on Wednesday. But police asked us to close the store," Maharjan said, adding that all Bhat-bhateni outlets remained closed on Thursday. "We are holding discussion with the authorities on how we can resume operations in this period of crisis."
With their stores shuttered as directed by the Nepal Police, many stores like Bhat-bhateni and Salesberry have started taking orders from phone calls or their online platforms and delivering groceries at the doorsteps of customers. Posting a video message on its Facebook page, Bhat-Bhateni Super Market said it was delivering customers at the doorsteps of customers. Customers can pay through card or cash upon delivery, it said in the message. The store has also assured that it would try to deliver groceries within a day.
Many people in city areas depend on department stores for their day to day supplies. With these stores shuttered due to the lockdown, people are compelled to look for alternatives to purchase daily essentials.
"I purchase my day to day items from departmental stores. I had thought that departmental stores would be open during the lockdown as the government had said such stores would remain open," Kusum Silwal of Jadibuti said. "At least they should open the stores for few hours during this crisis."
Laxmi Marasini commented on the Facebook post of Big Mart that the government order does not imply that shopping centers should remain shut. "In this period of crisis, I would like to suggest you to serve your customers by taking safety measures," she wrote.
Few department stores, especially in the suburbs, are still in operation. KK Super Mart, for example, opened its Bhainsepati store for few hours on Thursday. "We opened our outlet at Bhainsepati for few hours today," Kishor Karki, a supervisor at KK Super Mart, which operates 13 stores, told Republica. "We have also informed our customers about the opening hours," he said, adding that the store has taken needful safety measures.
Salesberry is starting home delivery of groceries from Friday. "We understand that people need food items during lockdown. That is why we are starting home delivery of daily essentials," Roshan Pandey, manager of Salesberry, told Republica. "We will be delivering products like salt, rice, oil and vegetables. Delivery will be made within few hours of placing order, and all needful safety precaution will be taken during the delivery," he added.