Bhatbhateni's new outlet in Hetauda opens next week, six more under construction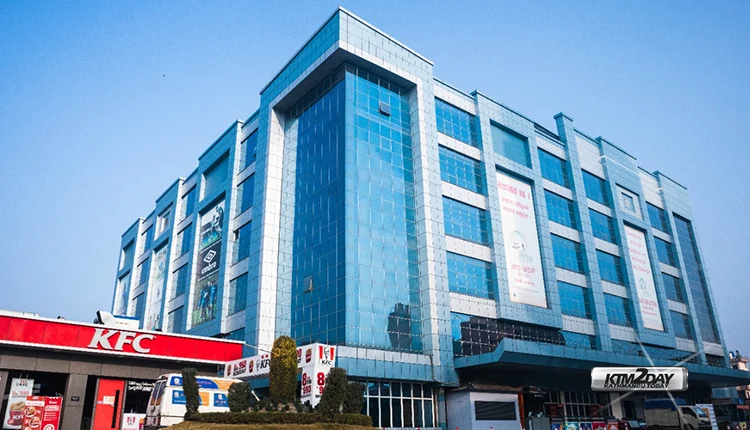 Bhatbhateni Super Store, which is aggressively expanding its outlets across the country, is set to operate a new store in Hetauda, ​​the capital of Bagmati Pradesh, from December 8 this year.
Chairman of Bhatbhateni Min Bahadur Gurung is going to inaugurate the 20th store of Bhatbhateni built on an investment of Rs.150 crore.
According to Chairman Gurung, a super store of Bhatbhateni has been constructed at Chowki Toll in Hetauda Sub-metropolitan Ward No. 2. To reach this store, you have to go down 400 meters from Buddha Chowk, the main market of Hetauda.
Gurung said that Rs. 150 crore has been invested for the construction of the store premises. Manager of Bhatbhateni, Binod Bhattarai, said that an eight-storey building with two basements of the store has been constructed on the 14 kattha 5 dhur land purchased in Chowki toll. The total area of ​​the building is 134,000 square feet.
According to Manager Bhattarai, parking has been arranged in two basements. Both basements have the capacity to accommodate 300 vehicles and 700 motorcycles. The store floor will accomodate foods, fruits, green vegetables, frozen items, household items and cosmetics.
Bhattarai said that KFC has an outlet on this floor. There are 9 counters on this floor. On the first floor, there will be kitchenware, utensils, children's toys and cosmetics. Pepe Pizza outlet will also be locatedon this floor. There will be 6 counters on this floor.
The second floor is set aside for men's and women's ready-made garments, saris, kurtas and other clothing items. According to Bhattarai, ready-made garments of world famous branded companies like New Balance, NB, Fila, Sketchers and US Polo will be available on this floor. There will be 8 counters on this floor. On the third floor there will be footwear store including shoes and flipflops.
Electronics items such as TV, fridge, washing machine, microwave oven, vacuum cleaner will be kept in this floor. Manager Bhattarai said that there will be four counters on this floor. Q&U company furniture will be placed on the fourth floor.
For the time being, there is an empty hall on the fifth floor. The administrative and managerial office of the store is also located on this floor. This floor is still under construction. The store's warehouse is built on the sixth floor.
According to Bhattarai, Bhatbhateni is constructing stores in six locations including Tokha and Sanagaun in Kathmandu, Dhangadhi in western Nepal, Janakpur and Birgunj in Province No. 2 and Birtamod in Jhapa district in the east.