CG Village Panauti opens booking for 220 villas, price starts at 1.73 Crores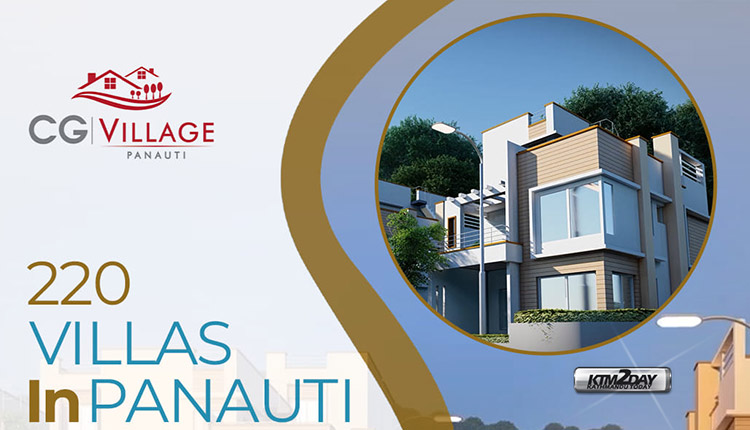 CG Properties under CG Group is going to construct a CG Village with 220 Villas in Panauti of Kavrepalanchowk in an area of ​​111 ropanis.
The village is claimed to be environmentally quiet and clean, away from the hustle and bustle of the city.
CG Village is said to be based on the concept of 'weekend home'. According to the CG, the housing project is being built on the concept that people working in the city can have another getaway or vacation home.
A "Weekend Home" is basically a second home or vacation home you buy with the sole intent of relaxation. Most people prefer to buy weekend homes in cool, hilly places so they can get away from the hustle bustle of the city life on weekends. For some, a weekend or second home can serve as a residential property after retirement. Many even rent out their properties when not in use, making it an additional source of income.
CG Properties stated that booking for 4 Anna plots has been opened while bookings for large plots are yet to be opened. The starting price of a house is Rs 17.3 million (or Rs 1 Crore 73 Lakhs).
"We have opened a booking with a starting price of Rs 17.3 million," said Pratigya Chand, marketing manager. "We have opened a booking for a plot of 4 annas." Out of which, 25 percent of the houses have been booked.
Chand said that the construction work of the booked houses has already started a week ago and is expected to be completed within the next three years.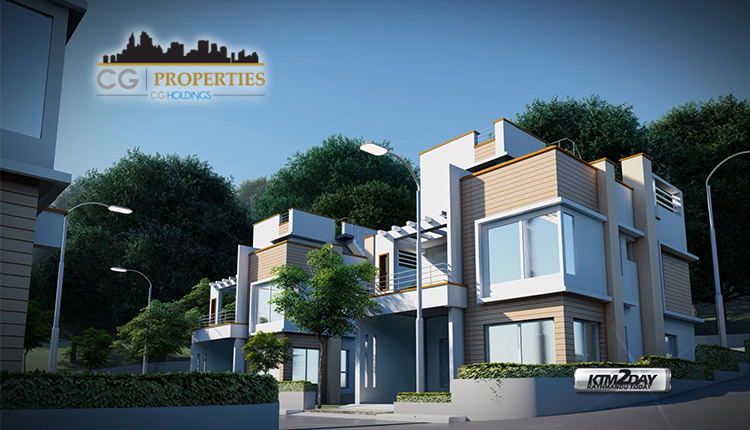 Inside the village, 8 to 10 percent of the area will be left open within the housing project. Each house will have 4 bedrooms, a hall and a kitchen. A house to be built on at least 4 annas of land will have 3 floors.
Design of Each Floor Plan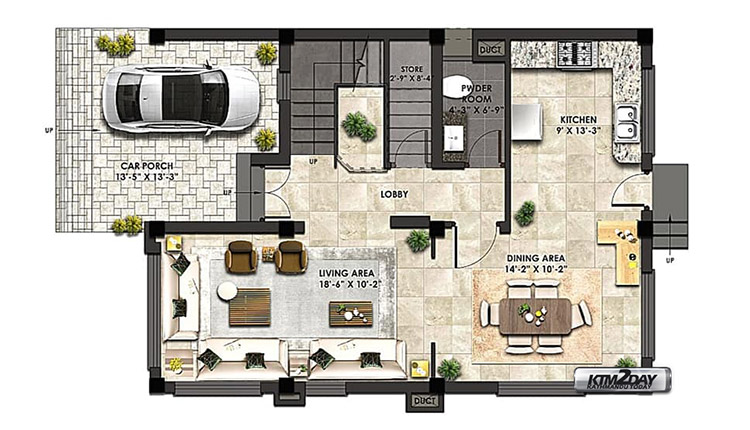 Ground Floor
The houses facing east and west will be built on 2,003 square feet and the ground floor of the house will have a parking area of ​​13.5 by 13.3 feet car parking space. There will be living room, dining room, kitchen and store on the ground floor.
The house will have a 4.3 by 6.9 feet powder room and a 2.9 by 8.4 feet store room, an 18.6 feet long by 10.2 feet wide living area and a 9 feet wide by 13.3 feet long kitchen, the company said. The dining area will be 14.2 feet long and 10.2 feet wide.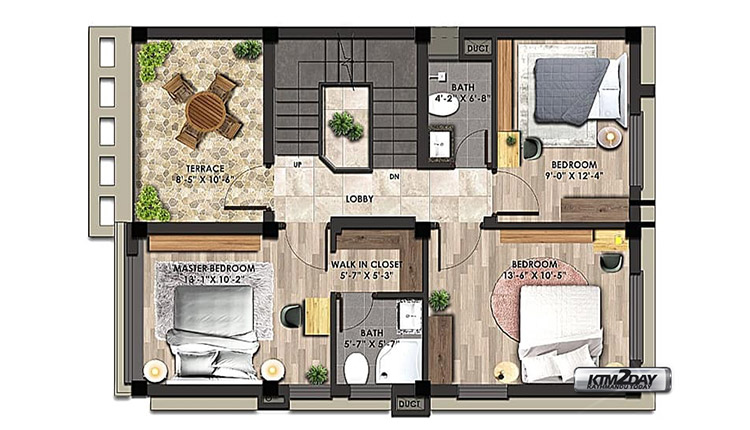 First Floor
There will be 3 bedrooms on the first floor of the house. One room will be 12.4 feet long and 9 feet wide. The remaining two rooms will be 13 feet long and 10 feet wide. There are 2 bathrooms on the first floor.  The first one is attached to the master bedroom and will have a walk in closet of size 5.7 feet by 5.3 feet. The bathroom itself will be of size 5.7 feet square.
The second bathroom will be of common type and of sizes 4.2 feet by 6.8 feet and can be accessed easily by two bedrooms located nearby.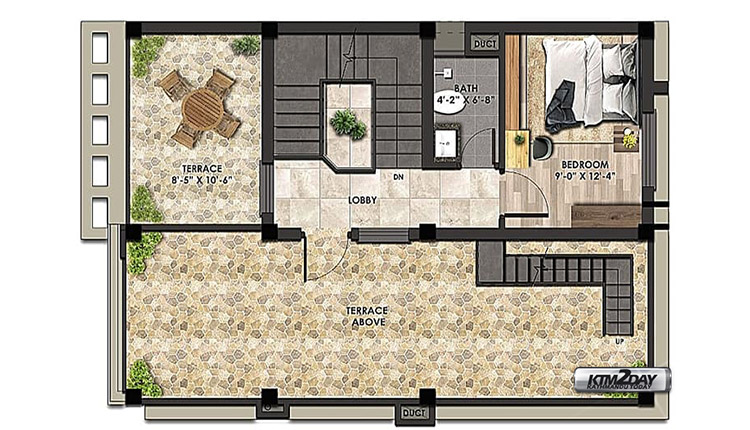 Second Floor
On the second floor there will be a 9 by 12.4 feet bedroom with a 4 by 6 feet common type bathroom. The rest of the space will be occupied by the open terrace space.
"We also have retail space available, it can have cafes later, the retail area is the business area," Chand said. "If people from the city book, we will build houses according to the concept of holiday homes."
The CG Village, which is being constructed at a distance of 1.9 km from Panauti Bus Park in Kavre, will have big houses, wide roads, drinking water and electricity facility.
"Kathmandu is more crowded and the air pollution is also on the rise these days. The price of real estate in Kathmandu is very expensive nowadays. As an alternative to Kathmandu, a well-equipped house will be built in Panauti at a low cost, said Pratigya Chand, marketing manager at CG Properties.
What will be the price of the Individual Houses ?
The company has now opened booking of 4 annas plots and the booking of large plots will be opened soon.
"We have now opened a booking for a 4-annas plot with a starting price of Rs 17.3 million per house," said Pratigya Chand, marketing manager of CG Properties. '
The company aims to hand over the houses under construction to the booked people within the next three years.
Apart from CG Village Panauti, CG Properties has also invested in other residential projects like Bhainsepati Heights, Cityscape apartments in Hattiban Lalitpur, CG Lake View in Dhapakhel and CG Villas in Lalitpur Sunakothi.