ClassicTech launching 1Gbps Internet service based on Wifi 6 soon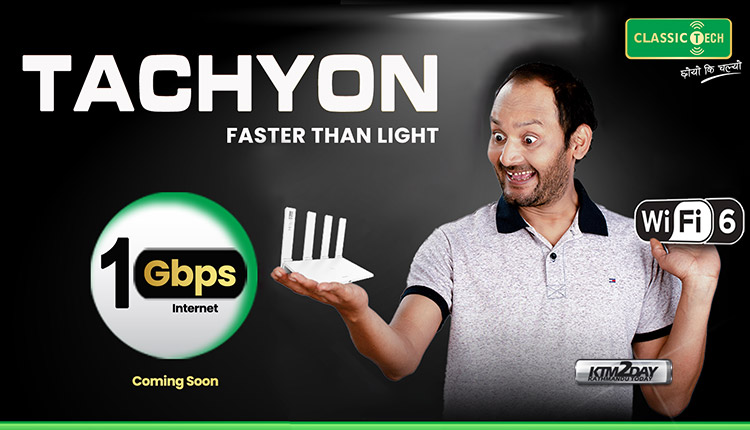 Tachyon-1 Gbps internet is now available from Classic Tech, a provider of network services, using WiFi-6, the next generation of wireless networking technology.
A number of new features will be included in Wi-Fi 6, such as smart connectivity, beamforming, MU-Mimo, and more.
Customers will get access to high-speed internet, according to the company. Although up to 3 gigabits per  second of internet speed will be possible using WiFi-6 technology, tests up to 1 Gbps are being carried out in the first phase by ClassicTech.
With Wi-Fi centered on the device, users will be able to access the Internet without hassle. The company says that Wi-Fi 6 will allow users to access the Internet from multiple wireless routers.
WiFi-6, according to the company, will allow users to access the Internet from numerous wireless routers and to synchronize Wi-Fi routers with multiple devices at the same time thanks to multi-user, multiple input, multiple output (MU-MIMO)technology.
This will speed up the WiFi network and lessen the time it takes to get a signal.
After the launch of Wi-Fi 6, Classic Tech is going to replace dual band routers currently being used in Nepal and informed that tri band routers will be used all over Nepal.
According to the company, the three separate signal bands, a 2.4 GHz band and a dual 5 GHz band, will enable Internet users to access high-speed internet without having to connect additional devices.
Classic Tech expects to be able to offer clients hassle-free, high-speed internet access thanks to this new technology.
In the last 12 years, Classic Tech has been serving103 locations in 74 districts.