COVID-19 : 3 new cases confirmed today; Total cases climb to 45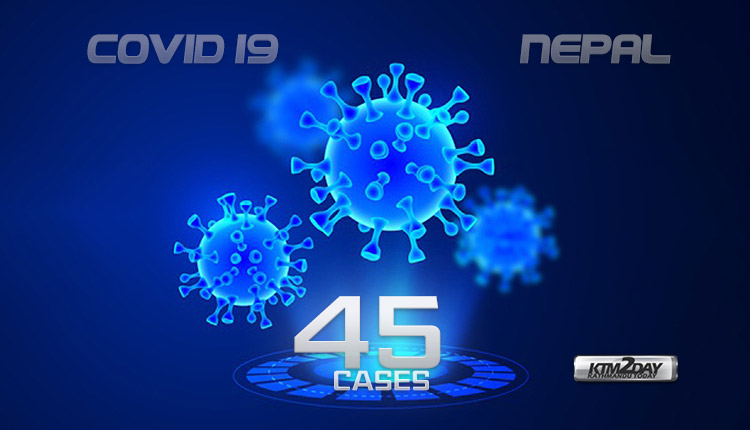 Three new patients have tested positive for novel coronavirus disease on Wednesday.
According to the spokesperson at the Ministry of Health and Population Dr Bikash Devkota, three males of 24, 60 and 72 years of age tested positive for the deadly virus via PCR method at a lab in BKIHS, Dharan.
With this total number of COIVD-19 patients has reached 45.
Meanwhile, 2 more patients have recovered and discharged from the hospital on Wednesday itself—one from Seti Provincial Hospital, Dhangadi and another from Sukraraj Tropical and Infectious Disease Hospital, Teku.
Earlier, 5 patients had returned home after recovery. No death has been reported so far.
Of 38 active cases, 1(Baglung), 2 (Patan), 2 (Dhangadi), 4 (Birgunj), 2 (Bharatpur) and 24 (Biratnagar) are receiving medical treatment. 3 new patients are being sent to Biratnagar shortly, according to MoHP. "They all are normal," Dr Devkota added.