Esewa ties up with UK based remittance service Tangopay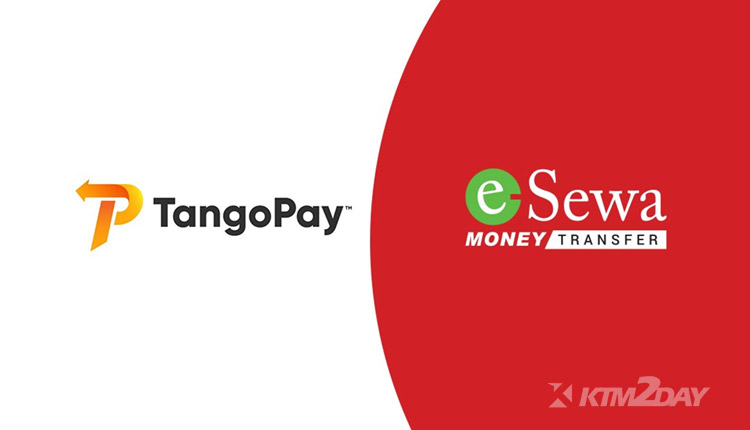 Remittance payment agreement has been signed between e-Sewa Money Transfer, which has been providing domestic remittance services in the country by receiving remittances from more than 200 countries, and Tangopay, which has been providing remittance services from UK to more than 40 countries.
With the agreement, Nepalis residing and working in the UK will be able to send remittances to their relatives and friends in Nepal using Tangopay's mobile app and online service via e-Sewa money transfer.
Remittances can be loaded directly into the bank account and e-sewa wallet of the person concerned immediately. It is mentioned in the release issued by the company that there is no charge for sending money from Tangopay for the first 3 months.
Remittances sent online from abroad through Tangopay can be received immediately from more than 18,000 payment centers across Nepal. Similarly, the remittance sent by the recipient can be received directly in the e-sewa wallet without going to the payment center and an additional bonus amount of Rs. 77 can also be received.
The agreement on remittances was signed by CEO Ajes Koirala on behalf of e-Sewa Money Transfer and Director Basir Sangarwal on behalf of Tangopay.
Tangopay is a digital payment service provider licensed by the UK's Financial Conduct Authority, providing remittance services in more than 40 countries around the world. It has been providing facilities like cash pick up, instant account credit, mobile wallet credit to its customers at simple and cheap rates.
E-Sewa Money Transfer has been sending remittances to e-Sewa wallet users and more than 60 bank accounts through traditional and digital means. E-Sewa Money Transfer is also providing remittance payment services to its customers through more than 18,000 agent networks.