First Impressions of the iPhone 13 Pro and iPhone 13 Pro Max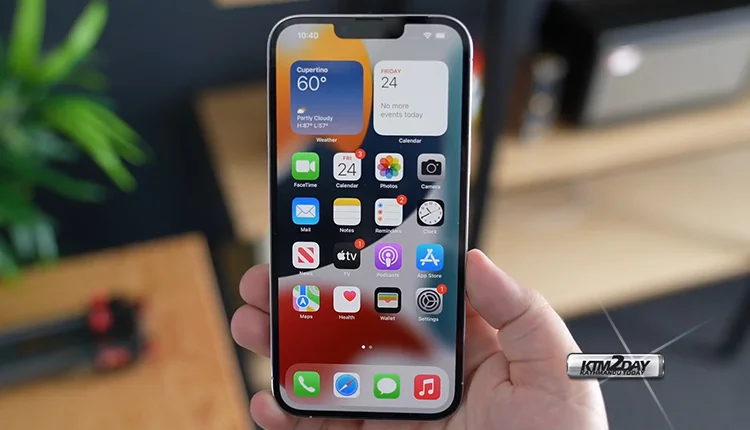 When it comes to electronic gadgets, some enthusiasts want the best products in the market that money can buy.
Many Apple enthusiasts, in this sense, are always on the lookout for the latest model launched in the market.  Apple recently unveiled the iPhone 13 line of new handsets, which include improved hardware and software.
Of course, as with each new generation, you get more power and general improvements, but the new iPhone 13 Pro models' central selling point is its photographic capabilities, which Apple describes as "the biggest leap yet." Indeed, Apple appears to be targeting both amateur and professional video makers, perhaps creating a new market for ultra-premium iPhones.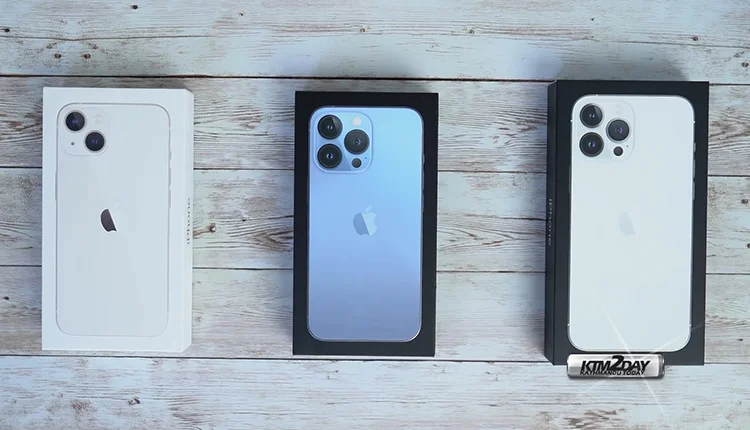 This is the first time Apple has provided a 1TB iPhone, and the fact that there are four storage choices for the same phones at the same time is unexpected. That's a significant difference, with the top-end variants of each model providing 8X the space of the base models. The 128GB devices have one peculiar restriction: you can only record ProRes video at 1080p 30fps, but the three higher storage levels allow you to record 4K 30fps. This may be due to reduced write bandwidth or simply because Apple doesn't want you to run out of storage space too soon – benchmarks will tell more once these phones hit the market.
You may also choose from four other colors: Graphite, Silver, Gold, and Sierra Blue, the current generation's trademark color. Sierra Blue seems light and brilliant in Apple's launch event and advertising photos, which would have been unexpected. It's more of a blue-grey in real life, and it's rather subtle and smooth. According to Apple, the Sierra Blue coating was created using a new "nanometre-scale" ceramic deposition technique.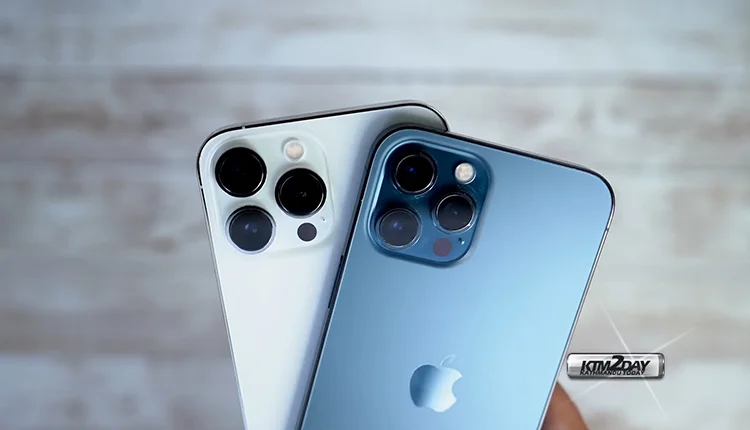 Both the iPhone 13 Pro and iPhone 13 Pro Max have frosted back glass with a matte feel. Both phones are pleasantly non-slip, albeit the bigger iPhone 13 Pro Max's flat sides and sharp edges make it a little challenging to hold. The surgical-grade stainless steel bands that wrap around the edges of both phones are highly glossy and prone to picking up fingerprints.
Except for the new back camera module design on the iPhone 13 and iPhone 13 mini, there's hardly anything that distinguishes the two high-end devices from their iPhone 12-series predecessors unless you go for Sierra Blue. When you take up the iPhone 13 Pro or iPhone 13 Pro Max, you'll note that they're somewhat thicker and heavier than their predecessors.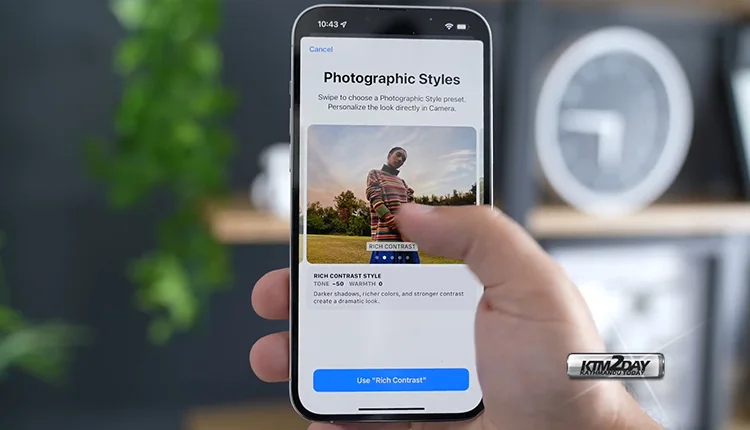 There are no variations in capabilities between the iPhone 13 Pro and iPhone 13 Pro Max this year; the only variables are screen size and battery capacity. Last year, you had no option but to buy the iPhone 12 Pro Max if you wanted Apple's most exemplary camera implementation with sensor-shift stabilization. Still, this year, the choice between the two comes down to personal preference.
Other than the phone, a USB Type-C to Lightning cable, a SIM eject pin, and an Apple sticker – plain white, not color-coordinated like the ones that come with the new iMac – there's nothing else in the package.
With a weight of 238 grams, the iPhone 13 Pro Max is a substantial device. There's no avoiding the reality that this is a large phone that fits awkwardly in a trouser pocket. The iPhone 13 Pro is more practical, but it weighs 203 grams, which is a little more than usual. Both versions are water and dust resistant to IP68 standards, and the fronts include Apple's Ceramic Shield material, which is touted to be more durable than ordinary glass.
For the first time since the iPhone X, Apple has altered the form of the notch. It's now both narrower and more profound. It's still apparent, but after using these phones for a time, you'll be able to tell whether it's better or worse than previously. Compared to an iPhone 13, the 120Hz ProMotion display is a long-overdue feature that makes the UI feel more snappy. There is no always-on display, as had been speculated before the debut.
Apple's new A15 Bionic SoC, which features two strong CPU cores and four more efficient cores, as well as an integrated five-core GPU and 16-core Neural Engine, is on the inside. The picture signal processor has been toughened considerably, according to Apple. Apple does not provide RAM quantities or battery sizes but claims that the iPhone 13 Pro Max has a two-and-a-half-hour longer battery life than the iPhone 12 Pro Max (Review). The iPhone 13 Pro has a one-and-a-half-hour longer battery life than the iPhone 12 Pro.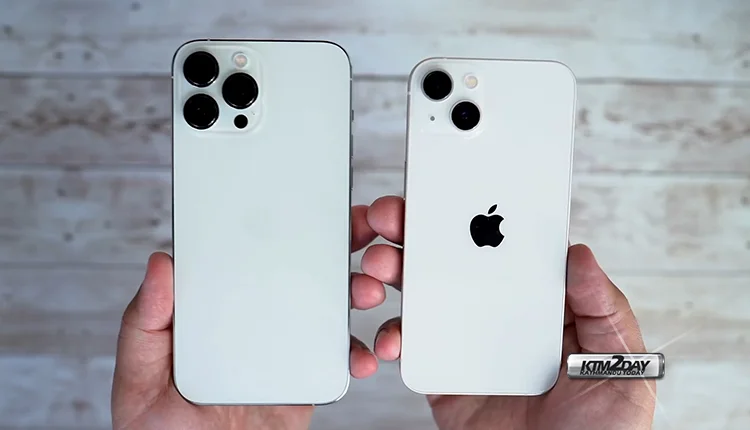 The camera technology has been entirely upgraded as well, and all phones have identical capabilities. The wide camera now has an f/1.5 aperture.
The ultra-wide camera now has an f/1.8 aperture and the ability to shoot macro photos. The telephoto camera now has an unexpected f/2.8 aperture with 3X optical zoom, up from 2.5X. The resolution of all three cameras is 12 megapixels. The Pro iPhones have ProRAW stills and ProRes video recording as standard features.
Cinematic Mode and Photographic Styles are two significant features shared by all iPhone 13 models. AI models are used in the cinematic film to determine which subjects in your frame need to focus on. The focus will shift automatically if someone in the foreground looks away or starts speaking in the background. Apple claims to be able to predict when a new person is about to enter a frame. This might be used to reduce the amount of time it takes to make a film, especially if you're an amateur video maker. It should also function with the front camera, and you should be able to alter the focus points in the video after it's been shot manually.
Photographic styles give you control over how your iPhone handles color and tone, allowing you to override judgments made by camera makers. You'll like the opportunity to design virtually your color profile if you prefer altering images with RAW processing programs.
Battery life, gaming performance, camera quality, and regular everyday use will take some time to assess, and we'll have a complete review of the iPhone 13 Pro and iPhone 13 Pro Max for you very soon.