Gionee G13 Pro launched with iPhone like design and Harmony OS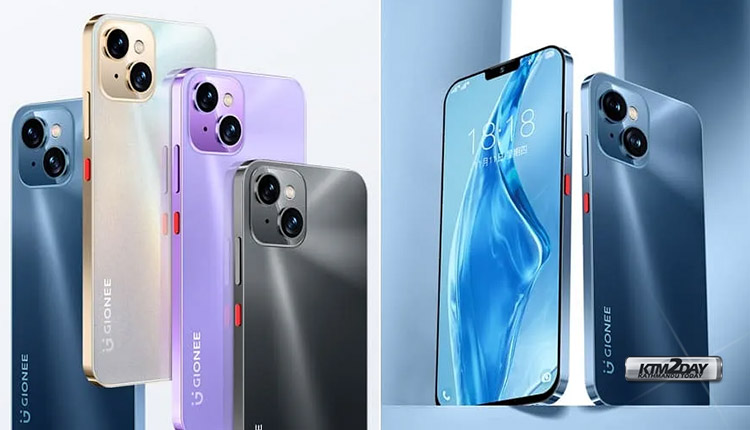 On Friday, January 28, the Gionee G13 Pro made its debut in China. Like the iPhone 13, the smartphone features an aluminum frame, a rear-facing camera, and even a notch for the front-facing camera.
The Unisoc T310 SoC, coupled with 4GB of RAM and up to 128GB of internal storage, powers the Gionee G13 Pro smartphone, which runs HarmonyOS. In addition to the Smart mode the Gionee G13 Pro has an Elderly Mode and helps Older people in using this phone with ease.
Specifications of Gionee G13 Pro
Huawei's HarmonyOS is pre-installed on the Gionee G13 Pro. It has a 19:9 aspect ratio 6.26-inch full-HD display. As far as the hardware goes, it is driven by the Unisoc T310 SoC with 4GB of RAM and up to 128GB of built-in storage.
The smartphone has a dual setup of 13-megapixel primary camera and a 5-megapixel macro camera on the back of the device. Selfie cameras have a 5-megapixel sensor on them.
The Gionee G13 Pro has a 3.5mm headphone jack, USB Type-C, Wi-Fi, Bluetooth, and 4G LTE. Elderly and Smart modes are included in the Gionee G13 Pro, as previously stated.
The Elderly mode features includes increasing the font size and icon size so that smartphones can be used more easily by those in their 60s and 70s. The health and payment codes are sent along with it, making it even more useful to the end user. In the eyes of its proponents, Smart Mode is best suited for younger, office-bound users who want a smoother user interface. For further security, the phone has a face unlock feature.
Several WeChat accounts  can be opened in parallel on the Gionee G13 Pro because it supports multiple app launches. Additionally, it has a feature called splitscreen that is supposed to allow gamers to play and communicate simultaneously. Additionally, it is compatible with Huawei's HMS system.
The dual speakers and surround sound on the Gionee smartphone are impressive. Powered by a lithium-ion battery of 3,500mAh. When it comes to size and weight, the phone is 158x76x9.2mm and weighs just over 2 pounds.
Gionee G13 Pro Price in Nepal
Initially, only launched in the Chinese market, the Gionee G13 Pro is expected to launch in Nepali market in the near future because of it's killer looks.
The entry-level 4GB + 32GB storage Gionee G13 Pro costs CNY 529 (approximately Rs.9,975), while the 4GB + 128GB storage model costs CNY 699. (roughly Rs. 13,200). It comes in First Snow Crystal, Sea Blue, and Star Party Purple colors.
Gionee G13 Pro
Price CNY
Price NPR
4 GB RAM + 32 GB storage
529
9,975
4 GB RAM + 128 GB storage
699
13,200
Colors
Snow Crystal, Sea Blue, Star Party Purple