Google announces new Pixel Buds 2 for $179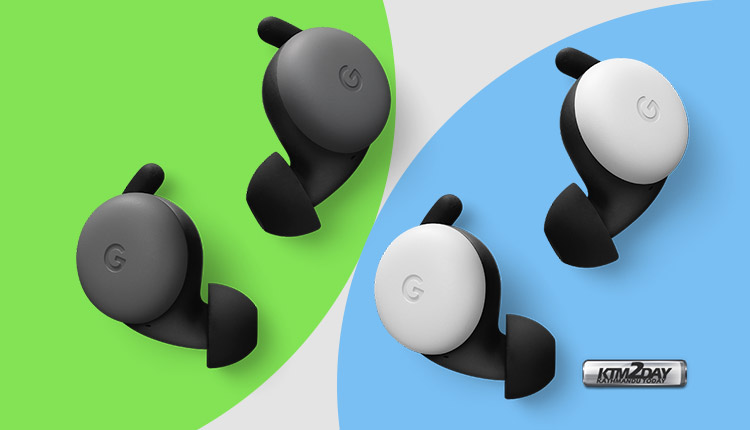 On Monday, Google announced the second generation of Pixel Buds, its truly wireless headphones . The Google Pixel Buds 2, simply called Pixel Buds, was introduced in October 2019 along with Pixel 4 smartphone but to date had no release date. Now the new Buds are already on sale, and the company also made an official app available on the Play Store.
To begin with – the new Pixel Buds are the company's first fully wireless headphones. At the heart of the headphones are 12-mm dynamic speaker driver, autonomy is declared equal to 5 hours for the headphones and 24 hours in total from the charging case(19 hours).
Main features of Google Pixel Buds 2
Stylish design
5-hour battery life (up to 24 hours in the box)
Integration with Google Assistant
Wireless charging box
Google's new earbuds come with a few new innovations. They will detect how loud your surrounding environment is and automatically adjust the volume accordingly (called Adaptive Sound), give you Maps directions via Assistant and the microphones can detect speech through your jawbones in a loud environment.
According to Google, "Adaptive Sound dynamically and subtly adjusts the volume as you move between quiet and noisy environments". This means you don't need to keep tapping at the volume or settings to hear the noise around you — your headphones just adjusts to let you hear what you need to hear.
What the Pixel Buds are promising is an entirely different experience to Apple's AirPods and Samsung's Galaxy Buds+. Spoken maps directions, automatic volume adjustments, better call quality in bad conditions and of course real-time language translation through Google Translate is not being offered by rivals. Google is giving people more than just a pair of stylish earbuds.
The Pixel Buds app brings the most popular features for wireless headsets – such as battery level reports, usage tips and controls, the ability to enable and disable features and notifications, the headset location tool and support. Obviously, the app is free and is compatible with most Android devices that use the latest versions.
Google's new earbuds will face immediate competition from Samsung's recently released Galaxy Buds+ and Apple's range of new AirPods that may launch later this year.
Pricing and availability
The new Buds are now available for sale in the U.S., through the Play Store and stores like Best Buy, AT&T, T-Mobile, US Cellular and Verizon, for $ 179 (equivalent to NRs 22,000 excluding taxes).
For now, the device is only available in white, but Google also intends to launch them in black, green and orange colors.