Corning Gorilla Glass Victus 2 announced with advanced scratch resistance and drop performance
Gorilla Glass Victus 2, produced by Corning, has been released. It is the replacement of the original Glass Victus which was launched back in 2020.
The company claims that the latest generation of their glass can withstand drops better than previous generations.
According to Corning, Gorilla Glass has been used in eight billion devices from 45 different brands, and 86% of consumers in the US, India, and China rate durability as very important or important when shopping for a new smartphone.
Due to thinner and lighter construction, modern smartphones are more prone to breakage than ever before. This is especially true for smartphone with glass backs.
Dropping a device with a greater screen diagonal puts additional strain on the glass. Corning has improved the drop resistance of their newest Gorilla Glass generation, called Victus 2.
The company has switched to a glass with improved durability, which should protect smartphones from damage in the event of a drop. Screens can get scraped by asphalt, and in the worst scenario, the display glass can break if dropped on concrete.
Corning claims a one-meter improvement in drop performance at 80 grit and a two-meter improvement at 180 grit for the Victus 2.
The newest type of glass has been shown to survive drops from one meter (hip height) into concrete, and two meters (head height) onto asphalt in laboratory tests.
The scratch resistance of Victus 2 is double that of its predecessors and four times that of its rivals.
Corning released a statement saying, "today's smartphones are nearly 15% heavier, and screen sizes are up to 10% larger than they were four years ago, increasing both the stress on the cover glass and the probability of breakage."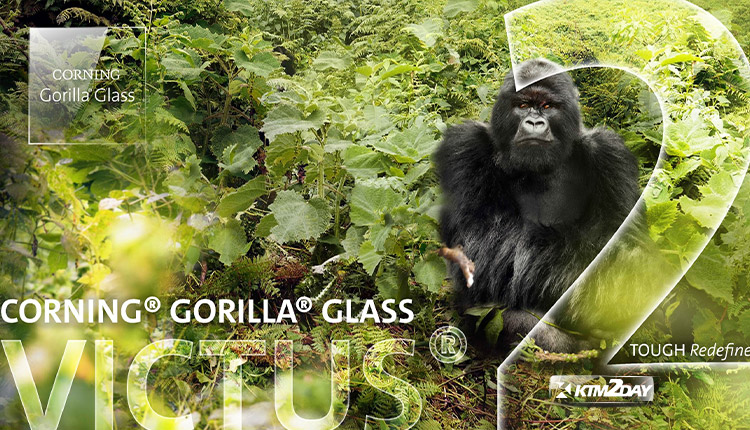 Consumers and original equipment manufacturers alike will appreciate the new standard of durability established by Gorilla Glass Victus 2.
Smartphones, smartwatches, tablets, notebook computers, cameras, and more will now be launched with Gorilla Glass Victus 2. In the following months, smartphones with Gorilla Glass Victus 2 coatings will begin appearing on store shelves.
According to reports the upcoming Samsung Galaxy S23 lineup will be the first to sport the new generation of glass.